Search by Category: Large Makeup Cases/Artist Cosmetic Case / Color: Beige, There are 1 results.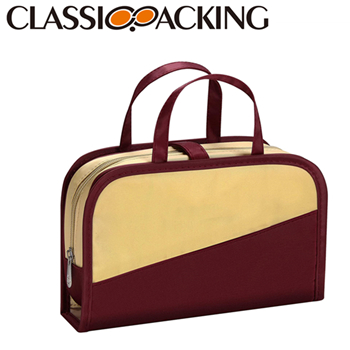 Portable Toiletry Cosmetic Bag
These waterproof bags can be a beach bag for user to easily carry their items without getting hot in it. They can use it as travel friend, it preserves jewelry, makeup and accessories. Patent leather ensures these lovely makeup pouches will always shine.The pattern and color contrast design make the travel bag look elegant.