Search by Category: Eco RPET Polyester Makeup Bags / Color: Black, There are 2 results.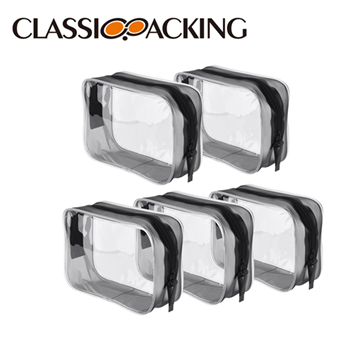 Clear Eco RPET Cosmetic Bags Wholesale Sets
1 x Large clear makeup bag, 9" x 6.3" x 2.95"; 1 x Small clear toiletry bag, 6.69" x 4.72" x 2.36". An ideal transparent cosmetic bag in travel, toiletry bag to the gym, etc. Solid clear PVC material makes it easy to see contents and the reinforced stitching and smooth zippers ensure durability and long-term use. It is the perfect cosmetic organizer for people's handbag or tote.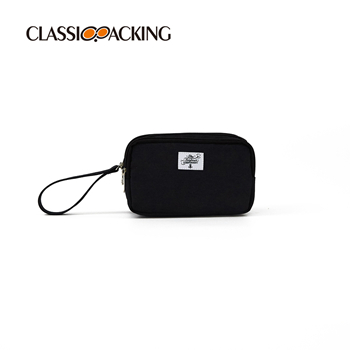 3 Layer Wholesale Suatainable RPET Cosmetic Bags
This travel makeup bag is made of tear-resistant polyester and smooth metal zippers, and they are machine washable. Measured 17 x 8 x 10cm, this travel toiletry bag is well structured and large enough to organize all cosmetics.