Search by Category: Eco TPU Makeup Bags / Color: Blue, There are 2 results.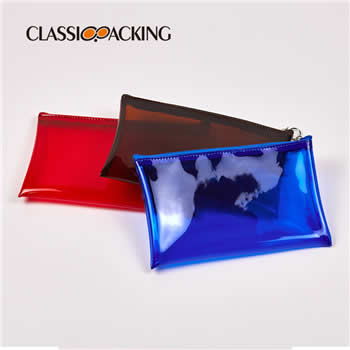 Clear TPU Promotional Sustainable Cosmetic Bags Wholesale
These toiletry bags are made of high quality PVC material, light and durable, waterproof and easy to clean. Toiletry bag with zipper that waterproof to hold all items. 3 different color cosmetic bags are easy to distinguish, And the translucent design allows to see through what is stored and where it is.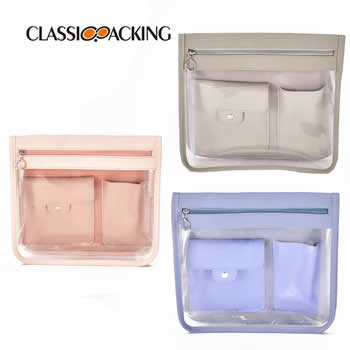 Clear Wholesale Eco Makeup Bag With Compartments
Visible and fashion, made of PVC and leather material. Internal items can be seen through. There 2 small pockets inside this bag. It will be useful for women and girls. It has a large capacity to carry most of cosmetics need for a small trip.