Search by Category: Eco RPET Polyester Makeup Bags / Color: Brown, There are 1 results.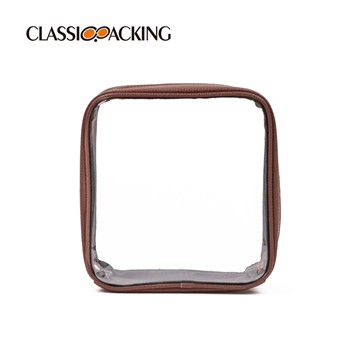 Eco RPET Clear Makeup Bag Wholesale
Transparent brown makeup bag made from wear resistant clear PVC lid and brown grainy leather. This leather makeup bag made of transparent PVC lid, one durable zipper, soft touch, durable inner. With all users favorite beauty products at their fingertips.