Search by Category: Wholesale Hanging Cosmetic Bag / Color: Brown, There are 1 results.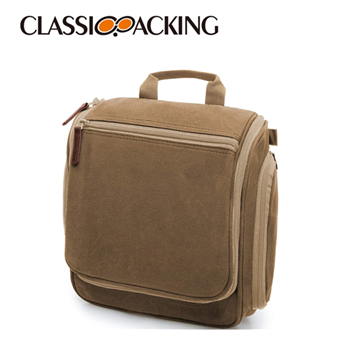 Best Portable Canvas Cosmetic Bag
The reinforced durable handle, extra durable zippers and the sturdy metal hook make this hanging travel organizer uniquely long-lasting. 6 compartments with useful dividers will neatly store all personal toiletry essentials. It will save people the mess of spilled liquids on their clothes in luggage. This travel toiletry bag makes the BEST GIFT!