Search by Category: Eco TPU Makeup Bags / Color: Grey, There are 2 results.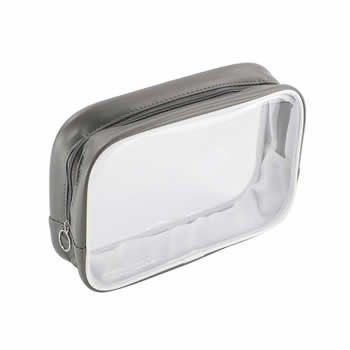 Custom Eco TPU Makeup Bags Wholesale For Air Travel
This clear makeup bag is made from transparent PVC+PU materials with a large opening zipper, durable and waterproof. Don't worry pass through airport security. Reduce mess with this small to large-sized transparent zipper bags.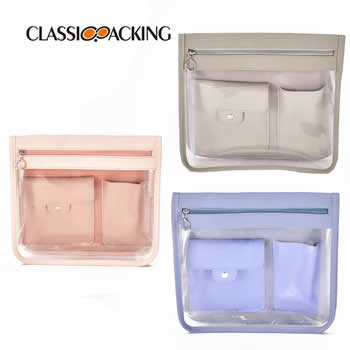 Clear Wholesale Eco Makeup Bag With Compartments
Visible and fashion, made of PVC and leather material. Internal items can be seen through. There 2 small pockets inside this bag. It will be useful for women and girls. It has a large capacity to carry most of cosmetics need for a small trip.