Search by Category: Eco RPET Polyester Makeup Bags / Color: White, There are 2 results.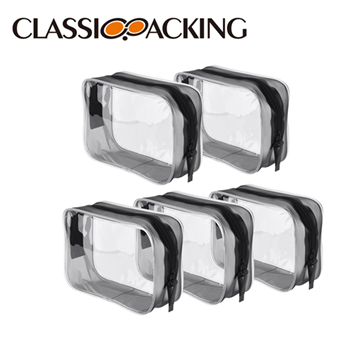 Clear Eco RPET Cosmetic Bags Wholesale Sets
1 x Large clear makeup bag, 9" x 6.3" x 2.95"; 1 x Small clear toiletry bag, 6.69" x 4.72" x 2.36". An ideal transparent cosmetic bag in travel, toiletry bag to the gym, etc. Solid clear PVC material makes it easy to see contents and the reinforced stitching and smooth zippers ensure durability and long-term use. It is the perfect cosmetic organizer for people's handbag or tote.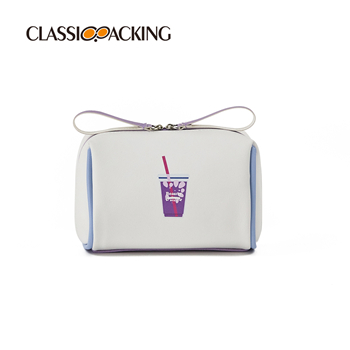 Elegant RPET Wholesale Recycled Cosmetic Bags
With durable carry zipper handle can be carried by hand. Fashionable elegant colors will never out of date. Perfectly organize shaving or grooming tools. Not only can storage toiletries, also can storage medical directives, lists of bought and sold stocks, etc.