Search by Category: Eco TPU Makeup Bags / Main Material: Clear PVC, There are 1 results.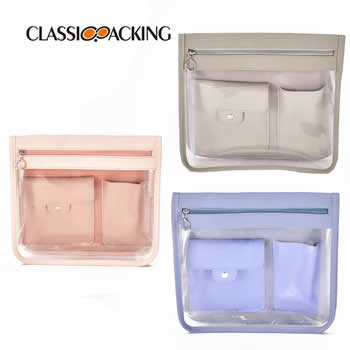 Clear Wholesale Eco Makeup Bag With Compartments
Visible and fashion, made of PVC and leather material. Internal items can be seen through. There 2 small pockets inside this bag. It will be useful for women and girls. It has a large capacity to carry most of cosmetics need for a small trip.