Search by Category: Wholesale Hanging Cosmetic Bag / Main Material: Recycle fabric, There are 1 results.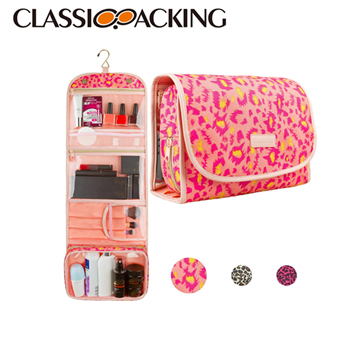 Hanging Travel Makeup Organizer
This hanging toiletry bag adopted with smooth water resistant nylon fabric, high elasticity, high-quality zipper, built-in 360°hook, integrated large capabilities. This toiletry bag offers 3 different carrying options. This shaving organizer has a total of 10 compartment pockets designed for small items or kits storage. It makes user's travel easy and enjoyable.