Search by Category: Large Makeup Cases/Artist Cosmetic Case / Main Material: Velvet, There are 2 results.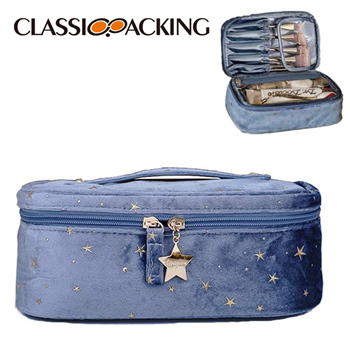 Velvet Makeup Case Wholesale With Soft Zipper
Made of Velvet, smooth zippers, sponge dividers inside, and plastic cover. The case for travel or daily life. The perfect makeup carrier for a weekend vacation, get-away, holiday or trip. Store people's makeups all in this multi-purpose organizer.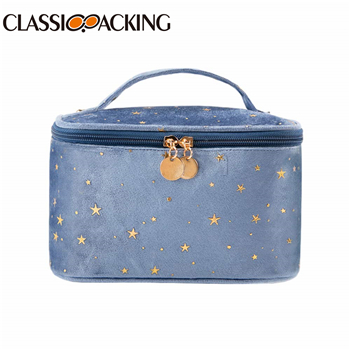 Velvet Makeup Bag Wholesale with Handle
These Velvet Makeup Bags are lightweight, portable and breathable. CLASSIC PACKING specializes in the production of cosmetic bags with guaranteed quality. Enterprises are welcome to purchase in large quantities. A variety of colors, a variety of processes, a variety of fabrics, you can choose!