Search by Category: Blank Cosmetic Bags Wholesale / Main Material: Nylon, There are 1 results.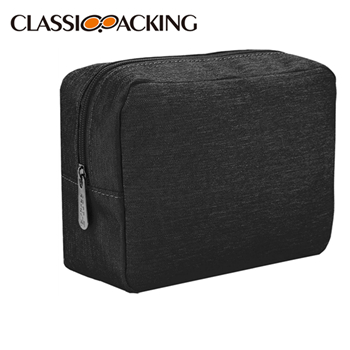 Nylon Cosmetic Toiletry Bag Bulk
Crafted from resilient, top-tier nylon, our H55ZJ nylon cosmetics bag bulk series offers an exceptional solution for your clients' toiletry storage needs. Engineered to withstand accidental water splashes, these nylon toiletry bags ensure the contents remain pristine and dry. This series is not just a travel companion, but a daily essential, designed to streamline convenience in everyday life. With generous dimensions of 20.8*16*7.9 cm, these nylon dopp kits can comfortably accommodate a variety of makeup and cosmetic accessories. Beyond toiletries and beyond travel, this versatile bag series is a multi-purpose solution that can be utilized in numerous settings. Elevate your product offerings with our H55ZJ toiletry bag nylon series now!