Staying Healthy & Coronavirus (COVID-19) Precautions
Classic Packing takes the health and safety of all employees and customers to heart. We have and will continue to closely monitor the latest developments related to COVID-19. In cooperation with local health authorities and the information provided by the health department, Classic packing is working to ensure that we are doing everything possible to protect employees, customers and businesses. we are taking action to minimize the risk of impact on our employees and maintain continuity across our businesses that supply so many items critical to economic health. At the same time, we have integrated the Covid-19 prevention and preparedness module to help communicate how we are responding to this critical issue. If you have any questions or concerns, we invite you to contact us directly.
Frequently Asked Questions and Answers:

Is Classic Packing an "essential business"?

In light of the quickly evolving COVID-19 situation, we wanted to provide an update confirming that Classic Packing is an essential business and will continue to operate and serve our customers.

Essential businesses are those that are a crucial part of the supply chain providing essential goods and products needed by communities around the world to sustain everyday life.

Classic Packing is an essential business in many ways – we supply a variety of industries the packing solytions necessary for critical products to be made. We are honored to be able to serve our communities and help essential goods move without delay.


How is Classic Packing preparing for coronavirus?

Our main objectives are employee wellbeing and business continuity. Our manufacturing operations are working to build inventory to maintain supply. We are in continuous communication with our suppliers and logistics partners to maintain the flow of materials to our plants and delivery to customers. We are working to make sure our employees and suppliers are able to stay healthy and come to work to perform the production and service activiites to support our customers through this period of crisis.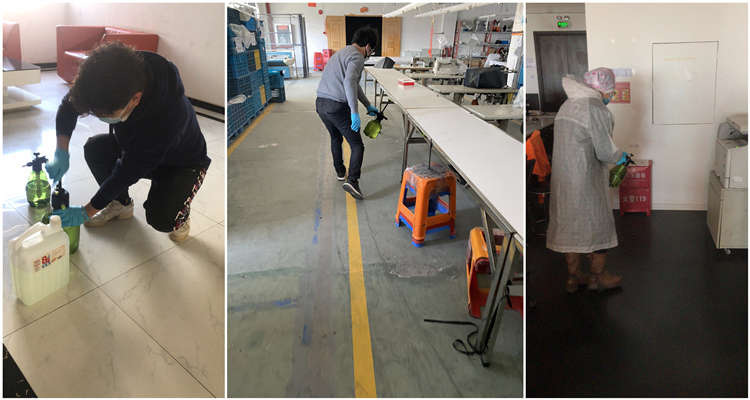 Disinfection Of Classic Packing Workplace
How does Classic Packing ensure the safety of our products and transportation?

Classic packing is responsible for produacts and transportation.When our products are released from the factory, we can make sure they reach their destination in optimum condition so that customers can understand how the products were packed carefully and when they arrived safely. This also helps to avoid generating unnecessary risk.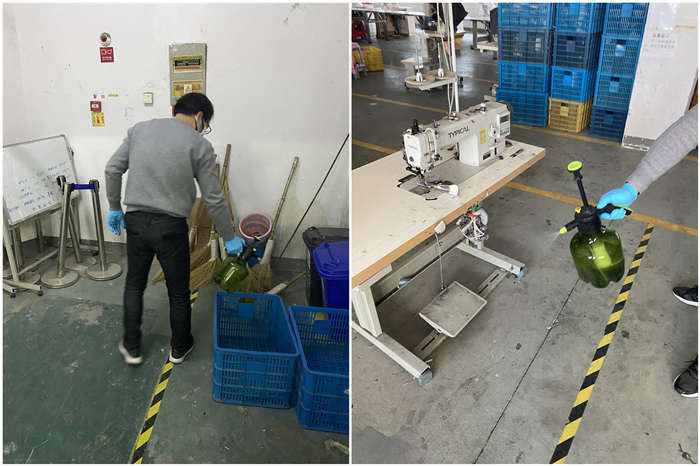 Classic Packing Takes The Health And Safety Of All Employees And Customers To Heart
What best practices is Classic Packing putting in place for employees?

We are asking that employees continue to take precautions to remain healthy. In the workplace, we maintain the highest level of cleanliness at all times to ensure the health of all staff associated with us.We follow these CDC steps strictly:
1.Our employees often wash their hands regularly with soap and water for at least 20 seconds, especially after being in public, or after blowing our nose, coughing or sneezing. If soap and water are not readily available, use a hand sanitizer containing at least 60 percent alcohol.
2.Avoid touching eyes, nose and mouth with unwashed hands.
3.Avoid close contact with sick people, and if we must go out in public, keep at least six feet away, keep social and office space at a distance.
4.Wear a mask to cover our nose and mouth when at work and in public places. The cloth mask is meant to protect others if we become infected.
5.Cover our mouth and nose with a tissue when you cough or sneeze and throw it away after use. If we don't have a tissue, cough or sneeze using our elbow or sleeve instead of our hands.
6.Clean and disinfect frequently touched surfaces daily. This includes tables, door handles, light switches, handles, desks, computers, phones, keyboards, sinks, toilets, faucets, and countertops.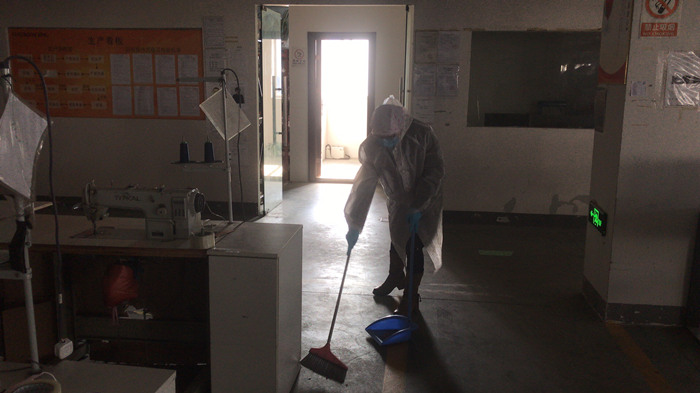 Classic Packing Cleans The Workshop Everyday
Questions about the COVID-19
If you have any questions or concerns about this policy, please contact us now!