We'll beat any wholesale price!
We strive to give the lowest wholesale prices and the best possible service.
At Classic Packing, we pride ourselves on our low prices. Getting a great deal on a purchase feels awesome. We understand that customers like to compare prices, shop around online, and then make a decision. Everyone wants good product at a rock-bottom price. And just a reminder, we're happy to match or beat any price you find online.
Just let one of our account managers know and we'll hit that target budget for you. Email us at [email protected] for any questions on pricing.
Why can we offer the best wholesale price?
I. Mature Supply Chain
As the top-rated cosmetic bags manufacturer & related packing products supplier, we have 15 years' experience in manufacturing makeup bags, coin purses, shopping bags, etc. Years of experience makes our cosmetic bag & shopping bags wholesale business supply chain very mature.
We strive to coexist and co-develop with our suppliers. We expect to form close partnerships to achieve customers' quality requirements and build consolidated and sustainable supplier relationships for reliable sourcing. At the same time, when purchasing raw materials, we will buy according to the amount, so as to avoid the waste of cutting as far as possible.

Years of Experience Makes Our Wholesale Business Supply Chain Very Mature
Products in the production stage, from raw materials to processing to packaging, need to go through different factories, which brings a lot of transportation costs. In order to solve this pain point, we gathered factories at the production end, integrated industrial chain resources, and greatly reduced the transportation cost of raw materials.

The understanding, quality and regular evaluation of suppliers' materials helps to develop an executable improvement plan in supply chain quality assurance.
Latest information technology and precise decision-making means we receive the best supply chain information. Through structured data analysis, we can conduct effective control over cost, materials, and inventory.
II. Elite Team
Today, as the No.1 cosmetic bags & other related packing products manufacturer in China, Classic Packing is 3 offices and 300+ employees strong. We've built a team of fun-loving, hard-working people who will make your experience ordering makeup bags fun, easy, and totally stress-free.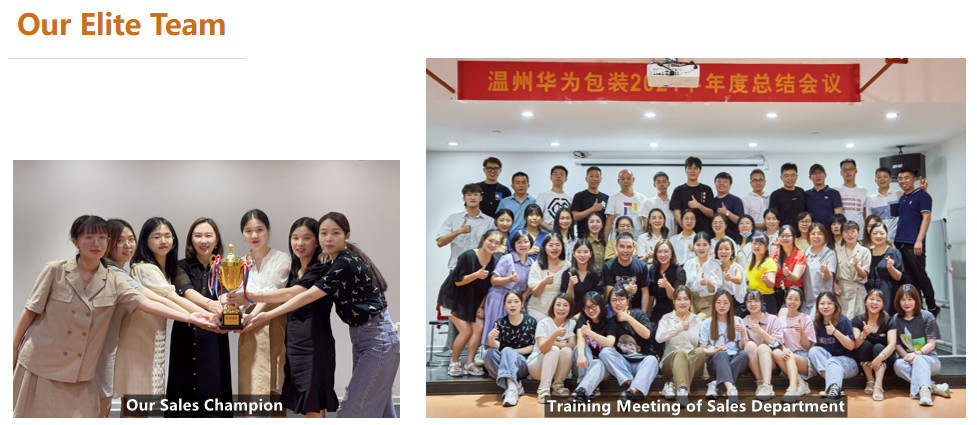 Here, you don't need to worry about communication barriers. Our sales team will always put the needs of customers first, and they will try their best to reach your target price. Moreover, we also have a team specially responsible for cost accounting and have rich experience in cost control, so our quotation is the best price!
Each of our employees is amazing in their own right, but together they are what makes Classic Packing such a fun and rewarding place to work. Our team is a tight-knit, talented group with a shared vision of delivering consistently great results for our clients, as well as ensuring our company is a fun, inclusive, challenging place to work and develop a rewarding career. Great people like this are hard to come by, but we're happy to hire only the best personalities on the planet!
III. Factory Management
Classic Packing is a remarkable name among the best cosmetic bags,coin purses,shopping bags manufacturers in China. Over the last 15 years we have been producing makeup bags,coin purses,shopping bags and other related packing products for some of the best brands in the world. We have helped small and large companies promote themselves in impactful ways through our strength of cosmetic bags factory & wholesale makeup bags supplier.
We own plant area of 10,500 square meters and 300+ employees in production line. Large scale production and well-trained workers reduce cost greatly, Classic Packing use the bottom price to make you become the most competitive seller in your region.

1. Introduction Advanced Production Equipment
Classic Packing have established a scientific production management system and rigorous quality assurance system, and use modern production equipment for processing and testing, which can effectively improve the production efficiency and ensure the consistency of the production process and product quality. The improvement of production efficiency can greatly reduce our production costs, so as to provide competitive prices.

Advanced Production Equipment From Classic Packing
2. Optimize the Production Process
We look at the entire process as a whole, instead of focusing on just the products or manufacturing costs only that are associated with the whole, because we aware that process optimization may be the most important step in improving overall efficiency. We take a close look at even the smallest details of our production process, and figure out how the tiniest characteristics play a part in the bigger picture. We don't want to optimize only part of our system and potentially interrupt or damage another part of our process down the line. Every time before we try to make any changes or improvements, we always consider how change will affect the process as a whole.
3. Improve Our Worker Efficiency
When it come to improve the workers' efficiency, the first thing we do is increasing the skilled labor force. Hire only skilled laborers to do the work as they are more efficient. Also,we implement a training program for existing staff, so they can master new skills and become more efficient at what they do. The goal is to reduce the number of steps a product has to go through before it is finished. And we also keep trying to minimize the amount of time that each step takes.
In addition, we also try to increase efficiency by introducing incentive programs to encourage our workers to work harder and smarter. We are glad to reward for workers who suggest techniques that increase the efficiency of the production process.
4. Focus on Energy Consumption
Energy is the main element where costs are concerned. If not first on the list, it tends to come in a close second. We always make demand-driven decisions, which will enable our business to run slower, save energy and do so without the need to sacrifice output or customer service. We know that accurate visibility of our operating conditions in real-time is crucial.
5. Cut Down Our Inventory Carrying Costs
Inventory storage is a cost and can be very costly if there's too much of it and if it's stored for long periods of time, so it is vital for us to factor storage in as a cost. A responsive and nimble manufacturing operation will help avoid overproduction and minimize storage requirements. We try our best to calibrate the production activities with our customer demand, which will ensure sufficient stock levels and avoid having excessive stock that we cannot shift.
IV. Reduce the Cost of Materials
Materials are another significant part of the production costs involved in manufacturing. It makes sense to look for ways to reduce this the manufacturing expense in order to reduce our raw material costs.
1. Compare Prices Provided by Suppliers
For starters, we always try to look for ways to buy the raw materials at a lower price. Buy the materials in large amounts to take advantage of discounts on bulk purchases from our suppliers, for example. Negotiate with multiple suppliers and compare them with one another, such as in a procurement process, to ensure we can get the most competitive price on our materials.
2. Use Fewer Materials
Another way we use to reduce material costs is to use fewer materials in our products.Because if we can reduce the amount of material going into a unit without significantly impacting the quality of the product, then we can reduce the material costs. We also eliminate or reduce the materials that do not contribute directly to our product, such as packaging and documentation. If a feature isn't necessary to the ultimate market appeal of our product, then we can do without that feature.
Besides,we look into improving the efficiency of the production process so that less material is wasted. Reducing a high level of waste ties back to training our laborers and having skilled labor in the production process. What we do is to document the materials and train our workers in efficient methods of preventing raw materials from being wasted or written off as scrap during the production process.
V. Reduce Overhead Costs
Overhead costs are the expenses that are associated with the running of the factory itself and include utilities, office supplies, insurance coverage, and other building costs. We establish a clear budget for overhead and explore various options to save money. For example,limit administrative costs to the ones that increase revenue in the long run. Expenses connected to debt and interest also be kept to a minimum.