Classic packing has been in the bag business for many years and we have developed a reliable sample order process. We're driven by perfection. At Classic packing, we take pride in our craft and attention to detail. A strict process is followed to produce every single product to ensure no error is ever made. Before shipping any sample, each item will be inspected to ensure it meets or exceeds our customers' expectations. We follow this process to ensure consistency in the delivery of final products. The steps involved are: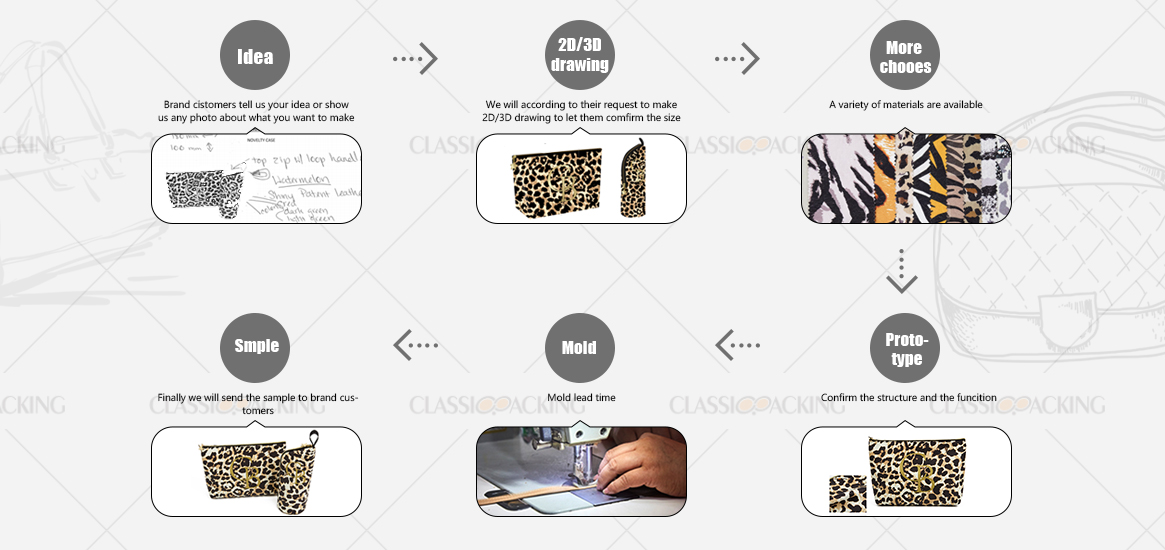 1. Design Sample


We help our clients design their brands and products by providing high-quality samples. We provide two methods for our clients to make samples: either we ask them for a sample, or the client can ask us to modify an existing product.

1) The first way is for the client to send us their own design. The client provides us with instructions about the materials, brand logo, product size, and other requests. If a client wants a more precise sample, then it is the best way to send us the sample, and we will provide the same copy of the provided sample.

2) The second way is that the client takes the final product from us and then asks us for modifications to make it according to their needs. The client can add their logo to our product or ask for some amendment in the size and weight of the sample.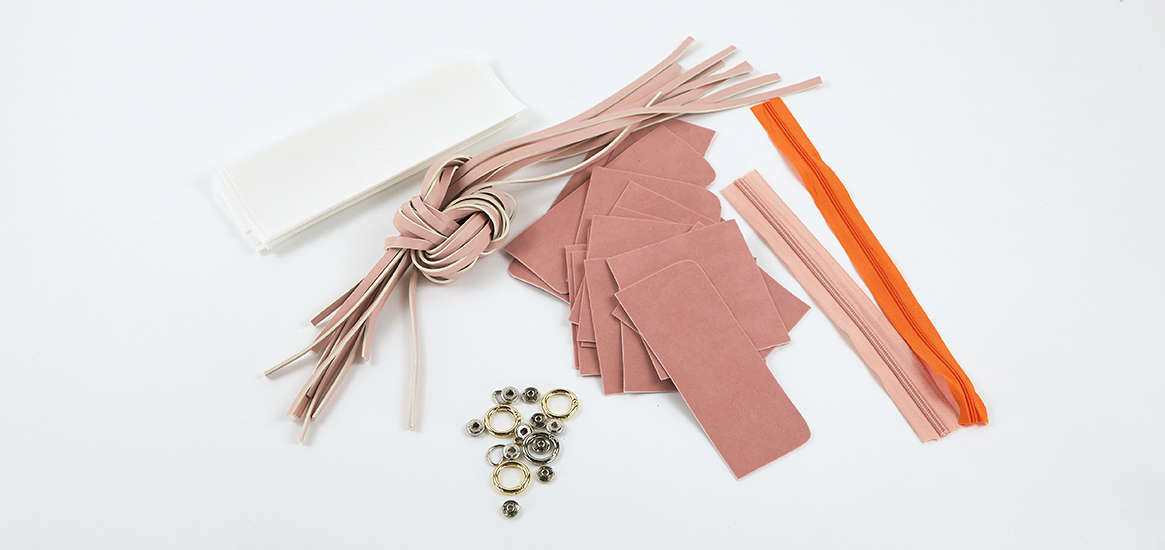 Overall, before designing the sample, we cover and check all the aspects to ensure everything is fine. And we will focus on:
Step 1: What clients want

It's very important that we keep updating clients with all details about products they have ordered
Step 2: Cost control

It's important for us to control the cost for each sample, especially for orders with mass production, since it will affect our profit greatly.
Step 3: Sketching & Prototyping

Before making a sample, we will make sure that there is a complete sketch made by our designer to make sure of both the size and details. We will do some fittings to see if it fits the clients or not.

Step 4: Pattern Making

We need to do this when there will be mass production of the samples or goods. The pattern making ensures that every product has the same size and shape, so everyone can have an equal feeling using them.

Step 5: Sourcing Fabrics & Materials

We need to ensure that all materials are from good quality suppliers, so we need to do sufficient researches before sourcing them. We also need to do a thorough check on their quality during and after receiving them, since a poor material quality can cause bad review for our brand.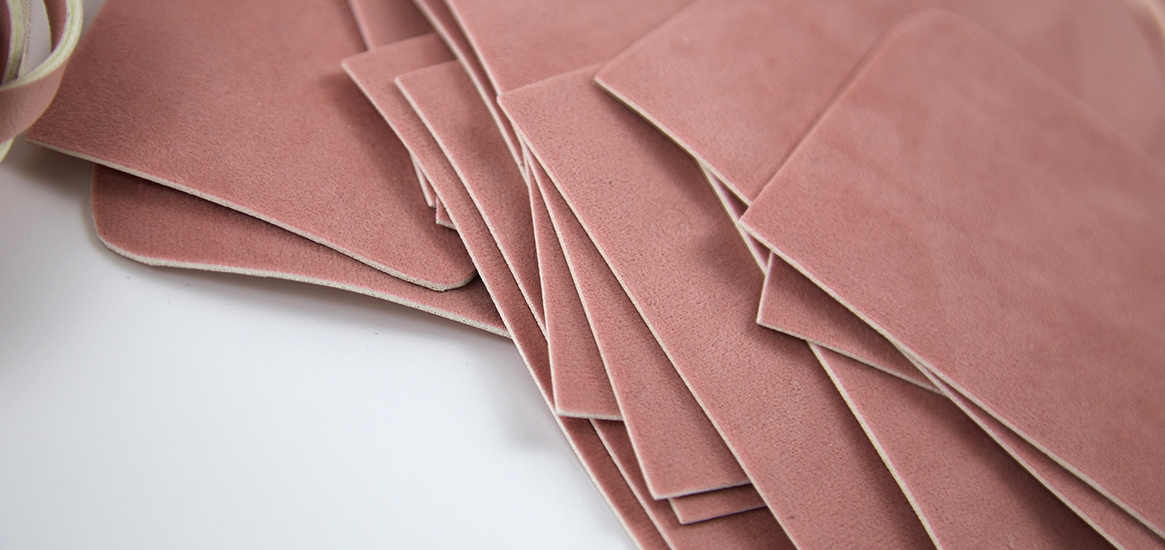 2. Sample Production

We will work with a team of designers, sales representatives and manufacturers to develop samples for our clients. The designers will be responsible for the design process. The sales department will be in charge of sourcing the materials and coordinating with our designer to achieve the best sample possible. Manufacturers will be involved in inspecting the samples and making sure they are up to par before they are shipped out.

3. Sample Confirm

A confirmation sample is a physical sample created to confirm the final specification set by the buyer. It serves the purpose of ensuring that the buyer will receive what he or she expected to purchase. This is an important step for any business manufacturing products for sale, since it helps ensure that the product will be what customers want and need. Sales team, design team and manufacture team will work together to make sure everything is what our clients want. The sales team will collect all the information and needs from the clients and make a detailed list. The design team will layout the design based on the information provided by sales team, they need to make sure the design meets with our clients wants and needs. The manufacture will follow up with the sales, design and QC department to get everything ready for mass production.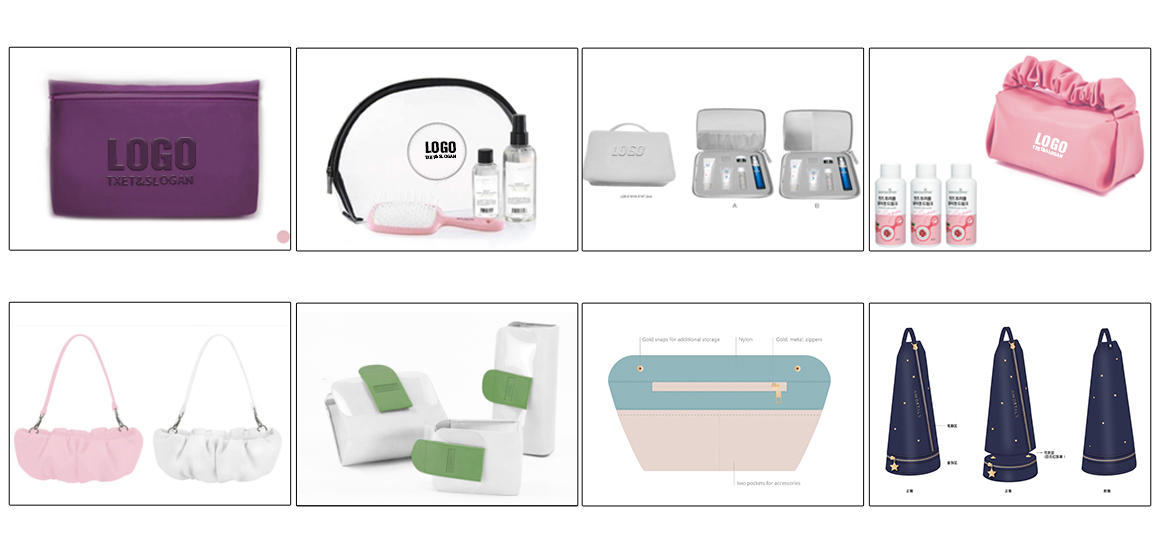 4. How Long It Takes To Make A Sample?


Sample with Personalization: We need about 3-7 working days to turn out the physical samples after confirmation of Sample Order (depending on sample quantity and availability of materials from our stock). If you need a more personalized design and would like us to set up molds for your piece, then it could take 5-10 days for us to make those molds and for you to receive the samples.

Samples for stock, Sample Lead Time: 2 days
However, in order to cooperate with clients' Sales & Promotion schedules, we will try our best to speed up the time of sampling. Especially alert us if you are in urgent need.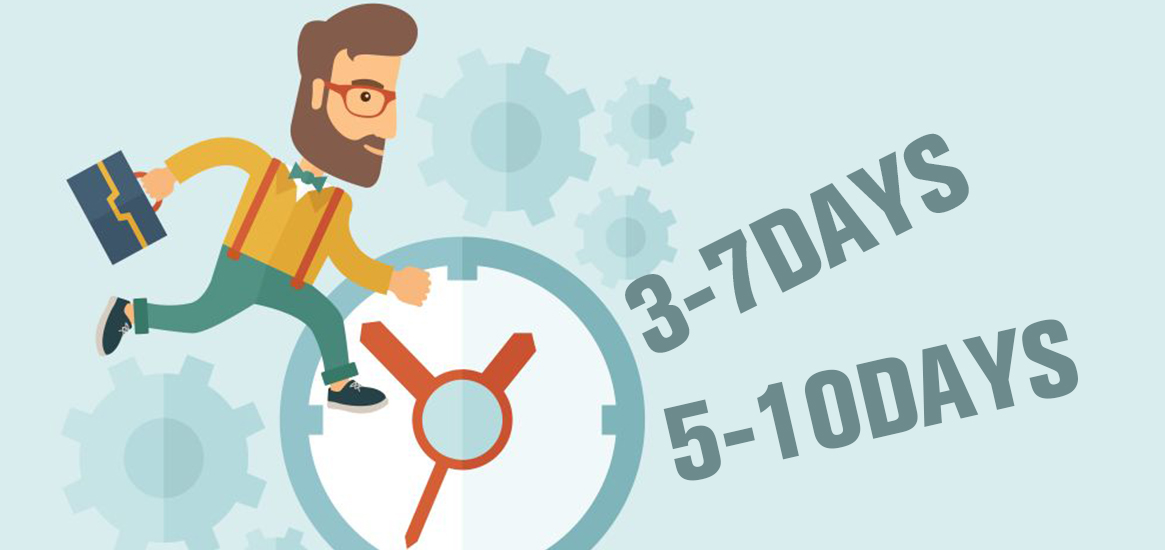 5. Sample Costs

We charge sample cost starting from US$5.00 per piece, varying to the size, color, workmanship complications of sample and please understand that such cost is merely to cover the our worker labour costs to make sure they can turn out samples duly and accurately.
Free samples for stock,Shipping cost on your own.

Personalized Brand/Logo Setup Cost (if required): is also chargeable.

Production Sample Proof - An actual physical sample with personalized logo will be sent for clients approval before bulk production. This process has high costs due to the labor and setup costs involved, and having to slow production schedule; If you are producing a large order and are not under time constraints this may be worth doing to insure complete satisfaction with your design.
6. Delivery Way

Normally when its delivered by courier company, like DHL, UPS, Fedex, TNT and EMS, that will take approx. 5-7 working days to deliver to most worldwide countries; or 7-12 days by Economy Way.

Courier Costs and Fee
They are calculated and charged according to the Weight (or Cubic Weight) of Parcel.

Two Payment Options to Courier Cost and Fee
1. Postage/Cost Prepaid - Prepaid by us first, then we will add the cost in the invoice to Receiver/Client;
2. Postage/Cost Collect- The occurred Cost will be collected/paid by the Receiver at destination;
However according to our past experience, we strongly recommend client to choose 1st option, as even you have the agreement/or discount rate with your local courier company, they still charge you much higher the cost than that PREPAID at our end. when choose 1st option, all Sample Costs, WholesaleOrdered goods, and/or Courier cost are payable through PayPal Online or T/T.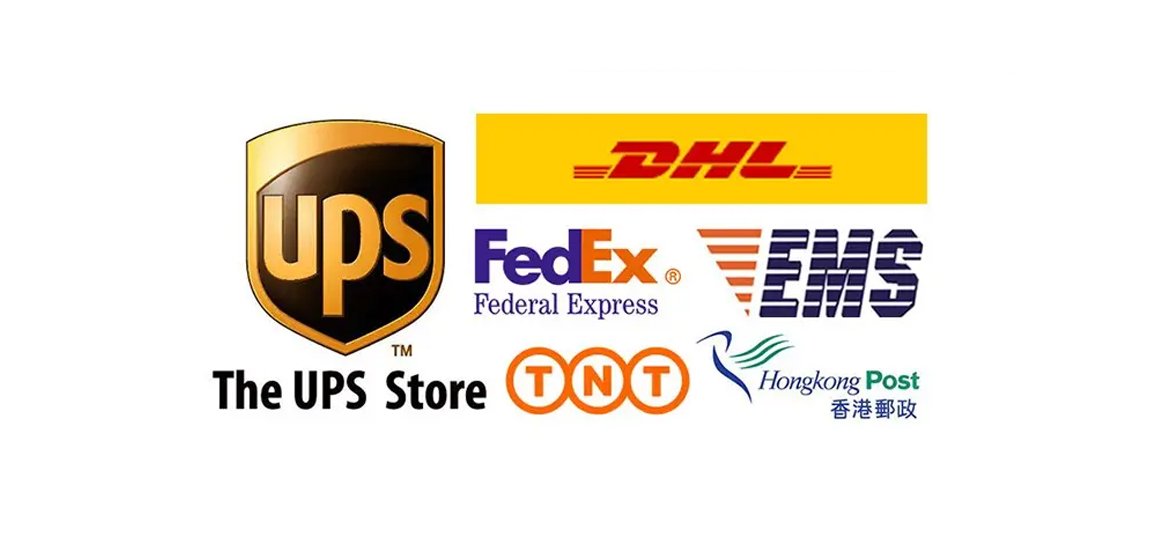 7. Delivery Time

An estimated delivery time will be provided to you once your order is placed. Delivery times are estimates and commence from the date of order. Delivery times are to be used as a guide only and are subject to the acceptance and approval of your order. Unless there are exceptional circumstances, we make every effort to fulfill your order within the days we confirmed.
Questions
If you have any questions about the sample order, please contact us