Consumer Feedback
With the national attention to environmental protection and the enhancement of the people's awareness of environmental protection, more and more consumers criticize waste and fraudulent packaging in their feedback and express their desire for paperback. Consumers have a preference for the expression of environmental sustainability.
Buyers are eager to hear the commitment of producers not to pollute the environment in the production process. Brand stories that contribute to environmental protection have also become a sharp tool to improve brand popularity, shape brand image and reflect brand humanistic care. For example, our customers want to buy wholesale cosmetic bags with environmental certification. The environmental protection attribute of packaging is gradually becoming the key selling point of products.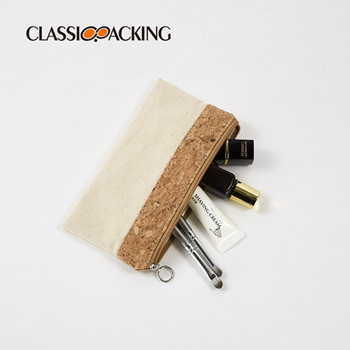 Wholesale Eco Friendly Makeup Bag
The Supply Side is Taking Action and There are Surprises for New Materials
In response to the environmental protection trend of the market, the actions taken by the supply side can be mainly divided into the following three categories:
The first is to use less or no packaging. For example, lush, a British brand positioning natural beauty makeup, opened a naked concept store and put forward the concept of no packaging makeup. The second is to reuse the outer packaging. Common makeup products such as air cushion and eyebrow pencil have been replaced. Many beauty brands such as Origins and Kiehl's have launched empty bottle recycling action. A certain number of empty bottles can be collected in exchange for the brand's points or small and medium-sized samples.
All the above methods can improve the resource utilization rate and alleviate the energy crisis to a certain extent, but they can't make fundamental changes in materials and still can't solve the problem. Therefore, it is particularly important to find and develop environmentally friendly materials suitable for beauty products.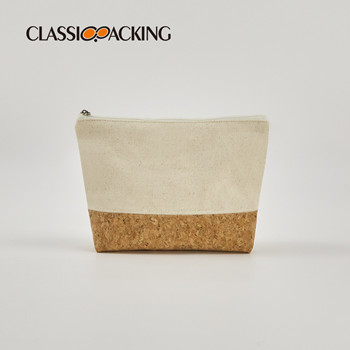 Just as Shiseido mentioned at the beginning that it uses naturally degradable plant-based materials, rather than using packaging sparingly, producers hope to find a new eco-friendly material that can be used in large quantities without worrying about environmental pollution after discarding.
Firstly, recycled paper, natural resin and other materials that can traditionally replace plastics are targeted. FANCL, the main Japanese brand without additives, uses eco-friendly recycled paper to make the packaging box of its products, and the container uses natural resin that can be completely decomposed. In 2019, L'Oreal Group launched the first paper-based cosmetic tubular packaging to reduce the use of plastic packaging. Classic Packing have been committed to promoting the development of environmental protection and making modest contributions to the protection of the earth. Therefore, we have been committed to providing guests with eco friendly cosmetic bags.
Wrapping Paper Made of Bacterial Fiber
In addition, many pure natural packaging made of 100% plant-based degradable plastic substitutes such as phbh have been continuously developed. For example, Margarita talep extracted and created disposable packaging substitutes from algae. With agar as polymer and water as plasticizer, biodegradation can be completed within two to three months depending on the thickness of the material and the temperature of the soil.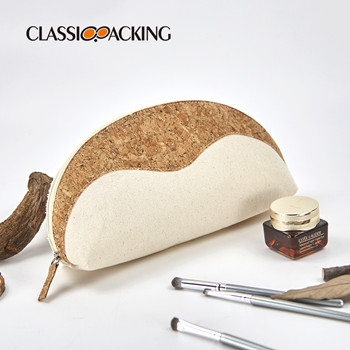 Wholesale Sustainable Cosmetic Bag
Elena Amato uses bacterial fiber to make wrapping paper instead of plastic. After drying, the cellulose sheet can be bonded with water without glue or other adhesives. In addition, Amato creatively uses natural solid soap as a container for texture products such as cream. When the cream is used, the container can also be consumed as soap.
Sustainable Development also Depends on Environmental Protection
At present, Chinese consumers' awareness of environmental protection of packaging is still in the growth stage compared with European and American countries with strong awareness, and more investment is needed to educate the market and consumers. In the future, with the enhancement of the national concept of environmental protection, consumers' desire for nature must also extend from the natural non addition of ingredients to the eco-friendly packaging, reduce the pursuit of flashy and excessive packaging, and take the overall environmental friendliness of the product as an important factor to measure whether to buy a product. Therefore, we believe that there will be a big market for wholesale eco friendly cosmetic bags.
Shaping of Brand Image
It should be noted that the use of eco-friendly packaging for products is not inconsistent with the hope of having high color value packaging. Although many packaging using eco-friendly materials on the market prefer minimalist aesthetic design, eye-catching high color value packaging can also be created with eco friendly materials by means of natural plant dyes and heating molding.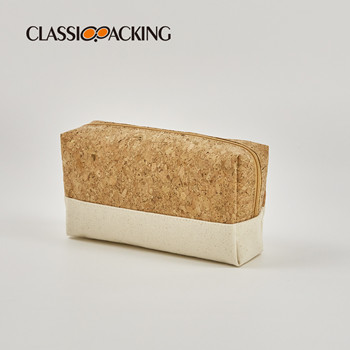 Even without considering the moral factors such as the claim of the concept of eco protection packaging, the improvement of the brand image in the eyes of buyers and the sense of social responsibility behind it, the green life attitude and sustainable production mode represented by eco packaging mean huge business opportunities and long-term development opportunities.
Getting Started
We're passionate about helping the planet and going green. For over a decade we've been helping our customers do the same by creating unique wholesale eco make up bags for tradeshows, corporate events, holiday gifts, and more. Our customers are all over the world. Let's add your business to this list and see how your business benefits.
Contact us at [email protected] to share your project and get started now!