With the demand for leaner and recyclable packaging peaking, manufacturers face the challenge of creating solutions that maintain brand awareness and reduce waste. As some brands have found, it can be difficult to strike a balance.
Mick Clark, managing director of consumers, increasingly prefers minimization and environmentally friendly packaging when making purchase decisions. In the Nielsen global survey, in terms of corporate social responsibility, more than half (52%) of respondents worldwide said that their sustainable purchase decisions were affected by packaging. Research shows that more than half of those who are willing to pay extra for sustainable products and packaging inspection for sustainable labels are millennials (people born from the early 1980s to the late 1990s).
In response, many manufacturers are looking for cost-effective packaging solutions. However, even if the goal of reducing weight, reducing volume or providing compostable alternatives can be achieved, can the identifiability of the product be retained?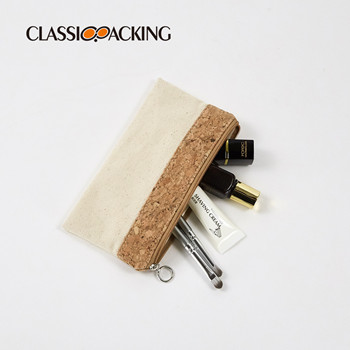 Avoid Fire
Sometimes even leading brands make mistakes in packaging judgment. For example, Pepsi Cola was forced to withdraw its biodegradable bags for the American snack sunchips after customers complained that the small packages were too noisy. In 2009, the brand redesigned its Tropicana juice carton wrongly, resulting in a 20% decline in sales.
Too much change is not necessarily a good thing. Consumers tend to form a habit and like to recognize their favorite products immediately. Based on experience, avoid making multiple major changes to the packaging at one time, for example, whether it is graphics or structure, but you can't change both at the same time.
Consideration Content

The decision on packaging always depends on the type and requirements of the product to be included in the design. Food packaging poses a challenge, that is, it must not only maintain beauty, but also maintain functionality and hygiene, but the film used to package food can not be widely recycled, which increases the difficulty of meeting the needs of environmentally conscious consumers.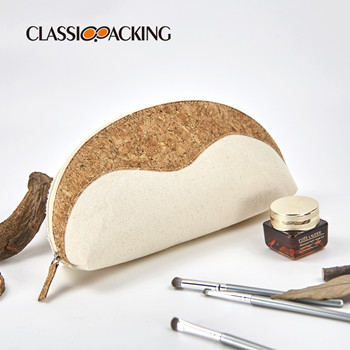 Sustainable Cosmetic Bag Wholesale
As brands become more eco-friendly, beauty products can provide more sustainable designs and materials. Many people are trying to eliminate additives such as p-hydroxybenzoate and sulfate from their ingredient list, and British legislation recently banned the use of micro beads in skin care products. Packaging began to follow suit. Now, many brands use degradable materials, including bamboo, seaweed and even chalk to accommodate their products. Our product R & D has also made efforts in this regard and launched a series of eco friendly cosmetic bags made of degradable materials.
Protective Measures
Efforts to minimize packaging must consider the logistics involved in bringing products to market. Although some manufacturers will put cardboard shelf packaging in the outer packing box, which may be considered redundant packaging, if the products are transported overseas, there must be packaging that can withstand a large amount of handling. In terms of logistics, we also launched bubble wholesale makeup bags that can be mailed directly, so that the brand can be directly used to send small samples or trial packages, which greatly improves the use efficiency of packaging.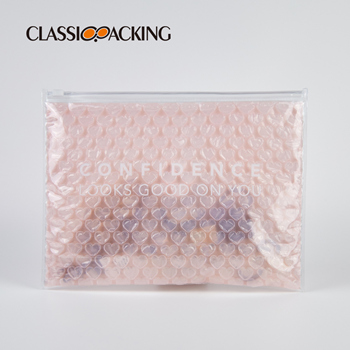 However, where additional packaging and transportation are required, the weight can still be reduced, thereby reducing the amount of materials used. Many of our customers have asked us to reduce the grade of paperboard packaging by 20% and produce cartons that can still play a protective role.
Embrace Ecology
Customers not only seem to be looking for cautious and eco-friendly packaging changes, but also want to ensure that the brand behind the product is committed to protecting the environment. A study conducted by Unilever in 2021 showed that more than one in five people would actively choose brands with clear sustainable development qualifications in packaging and marketing.
Take ice cream maker Ben & Jerry's as an example. The company has successfully integrated environmental information into its marketing activities. Enterprises that publicly declare their commitment to the environment in this way can win a large number of new customers and open up new market channels, which will help to reduce higher costs. For example, health food retailers may be interested in their products or may ask them to sponsor an environmental event.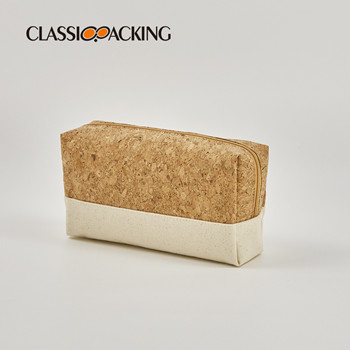 The packaging industry still has a long way to go in developing more sustainable solutions, but businesses and consumers are deciding to use possible recyclable or compostable packaging to drive this change. In the long run, any measures taken in this direction may bring benefits.
At Classic Packing, we are serious about recycling and sustainability. This drives us and we are constantly looking for ways to further streamline our processes to further promote sustainability. To this end, we have launched a series of wholesale eco friendly makeup bags. We also enjoy helping our customers integrate sustainable practices into their businesses. Please feel free to contact us at [email protected] and we are here to help!