There are so many uses for QR codes (or Quick Response codes). These unique and scannable codes can be printed on just about anything. Your customers can scan the code using their smartphone and receive a wealth of curated information.
QR codes have proven incredibly useful at restaurants during Covid, and smart brands were taking advantage of these codes long before the pandemic. If you plan to create custom wholesale makeup bags, you may also want to consider creating a QR code.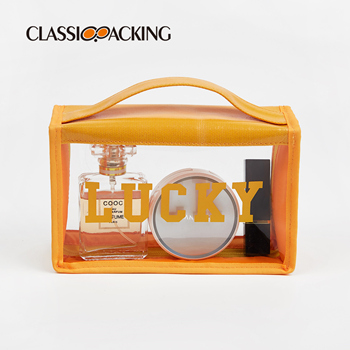 Creating Wholesale Cosmetic Bags? Benefit BIG from Adding a QR Code with These 6 Tips!
QR codes must be accessible to be helpful. Including a QR code in the custom artwork printed on a cosmetic bag is very accessible. Recycled makeup bags are items that get a lot of use, possibly even daily use. This regular use makes it easy and possible for customers to scan the code. Here are ways to use QR codes on makeup bags that can have a significant impact on sales.
6 Ways to Use QR Codes on Wholesale Makeup Bags To Increase Sales
1. EMAIL ADDRESS
Make it easy for your customers to email you by including a unique code under the text, 'Contact us,' on your makeup bags!
2. URL
Link a QR code to a special offer, and you can even create a custom landing page URL for an in-person event or tradeshow. All your customers need to do is scan the code, and they'll be brought directly to the landing page, where they can learn more and easily navigate to other helpful resources.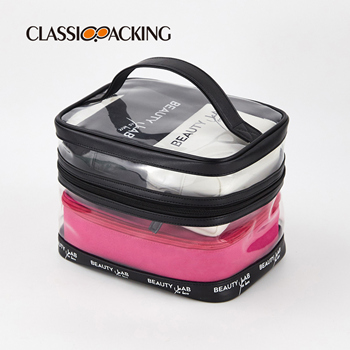 3. PHONE NUMBER
Add a phone number QR code so your consumers can reach out and place an order or even get a prerecorded message.
4. SMS
Offer a discount when someone scans your QR code and joins your "mobile club" or SMS offering. Just enter your SMS code and message in the QR code generator.
5. CUSTOM TEXT
Enter custom text into the QR code generator to create a special message for your customers. As an added benefit, your message can easily be searched online.
6. CREATE A VCARD
A vCard, also known as a Virtual Contact File, is an electronic business card. This is an excellent way for customers to get in touch with individual sales reps or key employees. All your customers need to do is scan the code, and the contact info will be added to their digital address book.
Stay Connected
The ways to create QR codes that can be used on your wholesale makeup bags for marketing or retail are endless. This is just another way that works to promote your brand further and increase sales with our makeup bags.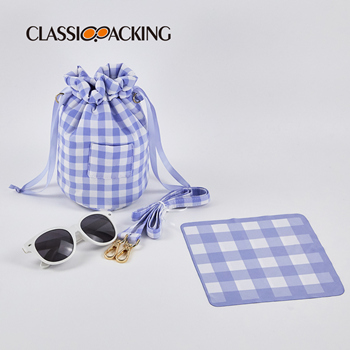 Drawdtring Makeup Bag Wholesale
Direct From the Factory
We can offer the lowest possible pricing because we are the factory. There is no middle man adding time and extra markups. When you work with us, you are working directly with the factory. This saves time and money, and we pass these savings along to our customers.
If you're ready to create wholesale makeup bags that feature a unique code, then contact us at [email protected] and ask for help using QR codes on your cosmetic bags for marketing and retail.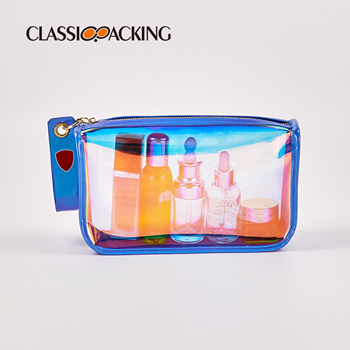 Wholesale Holographic Cosmetic Bag