blank canvas cosmetic bag
Search by Tag: blank canvas cosmetic bag, There are 1 results.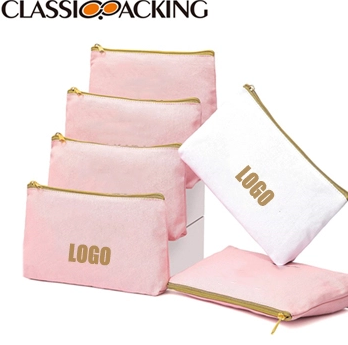 Wholesale Canvas Makeup Bags in Blank
This blank canvas cosmetic bag is made of 100% cotton canvas, look lovely and nice, which is sturdy and durable, soft to cosmetics, lightweight and easy to carry. The perfect size is 1.9*17*8*27.9 CM which has plenty of storage space to store lots of cosmetics. Smooth zipper in vantage appearance, tight to protect items in, it can ensure items not easy to fall off. It can be placed in handbag or backpack to store items, which will bring more convenience.