There are a lot of challenges to being a realtor, especially in this unprecedented housing market. Connecting with prospective clients, existing clients and the community is necessary, but not always easy. We have an eco-friendly marketing tactic in the form of sustainable makeup bags.
Find out how easy and cost-effective it can be to put custom eco friendly makeup bags to work for you.
Constant Reminder

Promotional marketing is effective because the custom items are always there to remind customers about the brand. As people use the branded item, they'll be reminded of the business and as they carry the item around. They'll also display the branding message to everyone they encounter.
Customizing wholesale makeup bags is a great way to get your name out there in the community. There is a high demand and need for eco-friendly makeup bags. Many people simply want to go green and reduce their environmental impact and more communities are passing single-use plastic bag bans, making recycled cosmetic bags a very in-demand item.
If you customize and distribute custom eco friendly cosmetic bags they will be sure to get a lot of use which means your branding message will be on regular display.
Ways to Distribute Wholesale Eco Makeup Bags
There are lots of ways you can get your custom wholesale sustainable makeup bags (and your branding message) to your customers. Fill a recycled makeup bag with printed collateral about new listings, an eco-friendly notepad or pen, and anything else you think will be useful, and give the bag to new clients at the start of their search.
Leave the bag behind as part of a housewarming gift. Every time your clients use the bag they will position your information in front of new, prospective customers. Partner with a local nonprofit and use your branded bags as gift bags for those in need. This is a great way to support your community and help place your information in front of potential clients. This makes a great PR initiative that you can share with the community via social media and the local press.
Easy Ordering
We are a wholesale makeup bags manufacturer with 15 years of experience, so we're able to streamline the process and offer simple ordering options. We have a wide selection of in-stock makeup bags that are already assembled and we can quickly and easily update with your custom artwork. This is ideal if you need your wholesale makeup bags right away.
Our bulk and custom ordering is a better fit if you want to take advantage of low wholesale pricing or further customize the design of your cosmetic bag. Your bags will be made to order, and by increasing the quantity the unit price comes down, so you can secure a much better price by placing a large order.
Contact us at [email protected] to share your project now and we are here to help!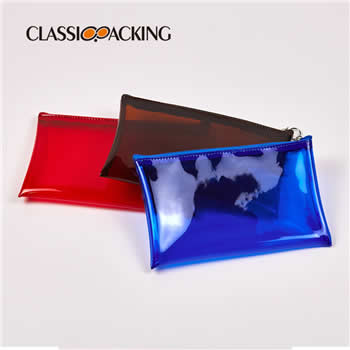 Clear TPU Wholesale Sustainable Makeup Bag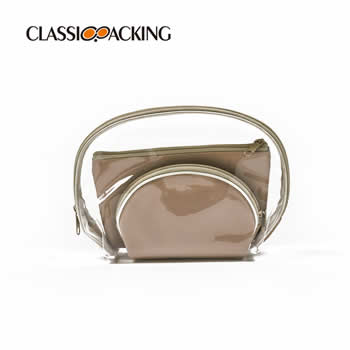 Clear TPU Recycled Cosmetic Bag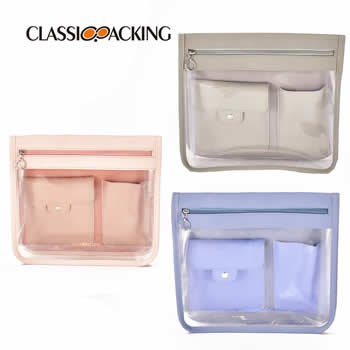 Clear Eco Makeup Bag With Compartments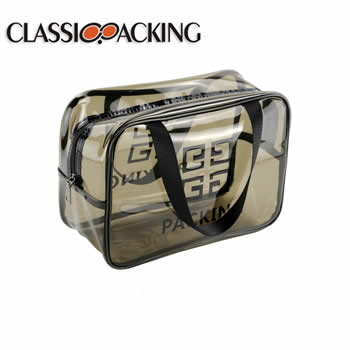 Sustainable Cosmetic Bag Wholesale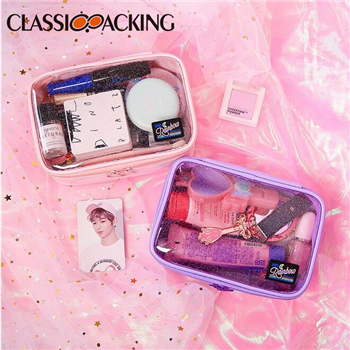 Sparkling Wholesale Make Up Bag