Consumers have a lot of factors to consider when it comes to making purchasing decisions. Need, availability, and price have understandably always been the main points to consider.
However, the rise of online shopping puts more items within a consumer's reach. And it also allows retailers more insight into their customer's habits and increased ability to communicate and engage with consumers. An article in Brand United explains why another factor, the eco-friendliness of your brand, is incredibly significant.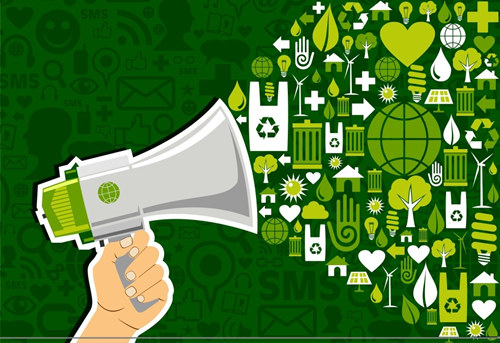 Find out why consumers care about a brand's eco-friendly commitment and just how far most consumers are willing to go to support a brand they believe in.
The Value of Going Green
Consumers have a lot of choices and when they need to make a purchasing decision. They may consider traits that are not historically given much thought. Studies show that consumers weigh the eco-friendliness of a brand right along with price and other traditionally significant features.
A staggering 70% of North American's polled indicate it is important for brands to be environmentally responsible. So establishing a green commitment and being upfront about the steps your brand takes to go green, may help sway a consumer making a purchasing decision.
What's more, 47% of online shoppers have indicated that they will no longer purchase from a retailer whose values do not align with theirs. Lack of environmental responsibility is a top-ranked consumer value.
Going green can sway consumers in the process of making a purchasing decision. And a continued commitment to environmental responsibility can help retain customers. Failing to introduce eco-friendly practices into your business and providing transparency about these practices can end up costing you customers.
Accountability
Consumers want to work with brands that are environmentally responsible, but these brand's need to also follow through on their commitments. Consumers are quick to hold brands accountable, so while losing business is certainly a problem, being called out on social media is another consideration.
Conducting a green audit and looking for ways to incorporate eco-friendly changes into your business can make a difference, not just for the planet, but also for your brand.
Eco-friendly promotional items like our wholesale makeup bags are a great example of a way to introduce green practices while also showing consumers you are serious. We offer a comprehensive line of eco-friendly wholesale makeup bags. We know how to meet your consumer's needs with eco-friendly promotional products that are completely and totally customized for your business.
Way To Order

We offer custom ordering. Custom ordering allows for a much greater level of customization. We can print your custom artwork on your promotional item, but since the eco makeup bags will be made to order, we can build the wholesale makeup bags to your exact specifications. Adjust the handle length, add pockets or a zipper, swap out the material, make the gussets a different color or anything else you can think of.
Going green matters and we can help you create the right eco-friendly product for your business. Shop our website for eco friendly makeup bags and request your custom quote today! Please feel free to contact us at [email protected].
Our wholesale makeup bags below may interest you.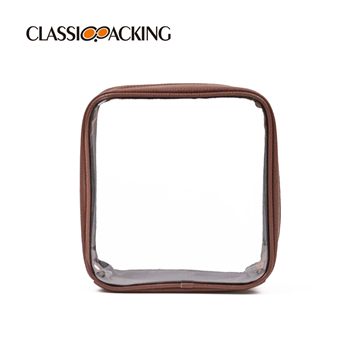 Eco Rpet Makeup Bags Wholesale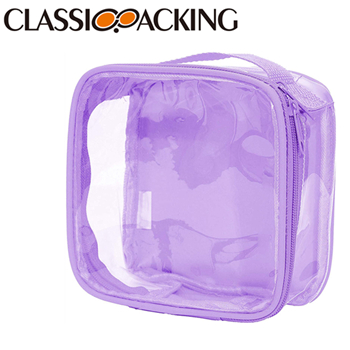 Waterproof Sustainable Makeup Bag Wholesale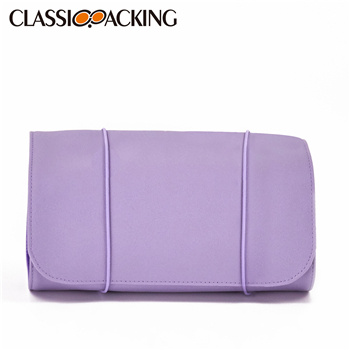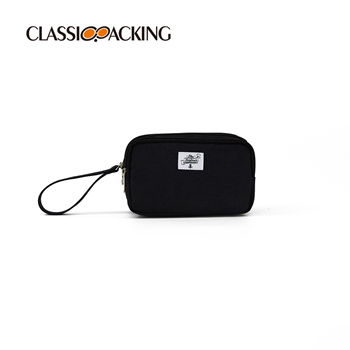 3 Layer Wholesale Eco Cosmetic Bag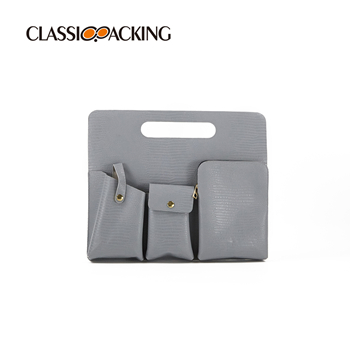 Multi-pocket Wholesale RPET Cosmetic Bag