The Chinese government is taking steps to ban single-use plastic bags in response to the huge environmental impact of single-use plastics. This is exciting news because if a country as large as China can eliminate single-use plastic bags this action will have a global impact and hopefully show other countries that going plastic bag-free is possible.
Learn more about the single-use plastic bags ban.
Effectiveness of Plastic Bag Bans
Making the switch to sustainable toiletry bags that can be reused eliminates all of the problems caused by single-use plastic bags, such as litter and overburdening landfills. Bag bans seem like an easy solution, but people are sometimes reluctant to make the switch on their own. Plastic bag bans are proven to effectively eliminate single-use bags and encourage people to switch to eco friendly makeup bags that you can use again and again.
The single-use plastic bag ban in China was announced by the national development and reform commission and the Ministry of Ecology and Environment. The plan is to ban single-use plastic bags in all major cities by the end of 2020. The plastic bag ban will extend to all cities and towns in 2022. Any markets that sell fresh produce will have until 2025 before they must comply with the ban.
It is reported that while further strengthening publicity and education for shoppers and advocating and recommending shoppers to bring their own reusable toiletry bags, sustainable makeup bags or eco friendly cosmetic bags for shopping, relevant law enforcement departments will also randomly supervise and inspect the implementation of the "plastic ban order" in all localities and shopping malls, and urge them to actively implement and strictly implement the "plastic ban order". Carry out necessary education and persuasion for some customers and businesses who still continue to use plastic bags. Those who refuse to implement the "plastic ban order" will be punished accordingly.
Further Efforts to Reduce Single-Use Plastic
Single-use plastic bags are a significant source of litter, but Chinese officials are also planning to eliminate other forms of single-use plastic, such as cutlery and straws. As part of the crackdown on plastic, the restaurant industry has until 2025 to reduce their single-use plastic consumption by 30 percent.
The disposable plastic bags originally sold were replaced with non-woven cloth bags, sustainable makeup bags or recycled makeup bags. The previously free plastic straws were gradually replaced with more environmentally friendly paper straws or degradable plastic straws. Environmentally friendly knives, forks and spoons of different materials also began to appear on people's dining tables.
Big Changes
Banning plastic bags creates a need for sustainable makeup bags. Eco friendly makeup bags that you can use again and again are a simple change that can have a major impact. Changes are always tricky to navigate and forming new habits, like remembering to use recycled cosmetic bags in the absence of single-use plastic bags takes time. But we believe that more and more people will like to use eco friendly makeup bags.
Classic Packing have been committed to promoting the development of environmental protection and making modest contributions to the protection of the earth. Join us in the cause of environmental protection! Please feel free to contact us at [email protected] and share your project now!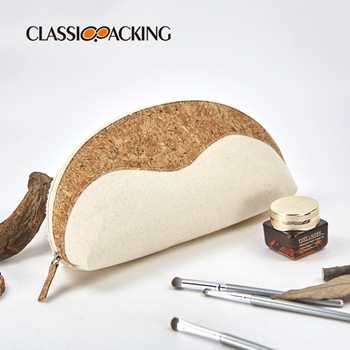 Eco Custom Wholesale Makeup Bag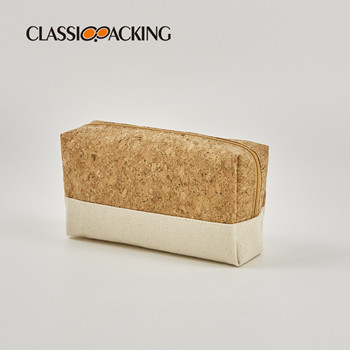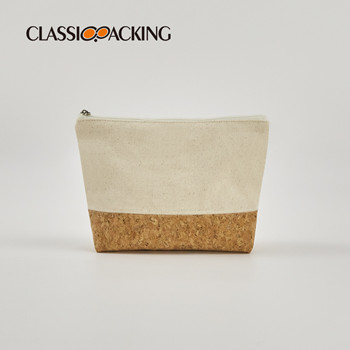 High Quality Sustainable Cosmetic Bag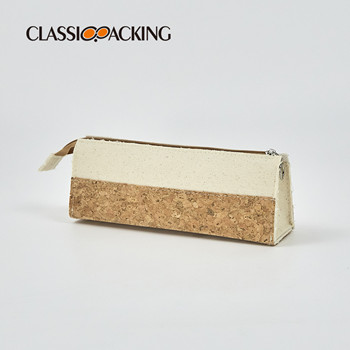 Recycled Cork Cosmetic Bag Wholesale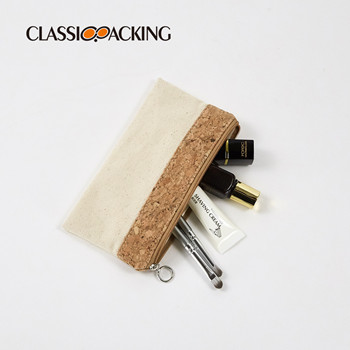 Eco Cork Wholesale Recycled Makeup Bag