Search by Category: Cosmetic Bag Set / Color: Gold, There are 2 results.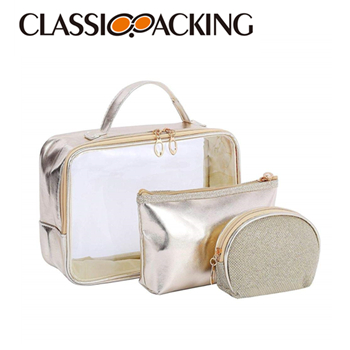 Clear TPU Eco Cosmetic Toiletry Bag Set Wholesale
Although useful, the organizers are designed with style in mind. The clear PVC zippered organizers are a breeze to clean and can be used as a unit or separate organizers that can even fit in purse. With a lightweight composition and sturdy frame.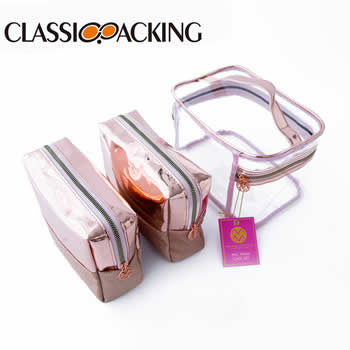 Makeup Bag With Brush Organizer
Made of Eco-Friendly PVC, Glitter and Metallic PU materials. High quality, multiple color for reference. A travel must have–keeping all products secure & organized throughout trip. Big enough to hold day-to-day makeup.