In the ever-changing packaging industry, new styles come and go; consumers' needs and desires shift and evolve; and brands are always on the lookout for a way to get ahead in their respective markets.
This will prove no less true in 2022, as evidenced by the various trends on the horizon for the packaging industry. Take a look at five predictable packaging movements and their driver.
1. Flexibility
Flexible packaging has definitely come into its own in recent years. According to the Flexible Packaging Assn.'s report on the industry, flexibles accounted for 19% of the packaging materials market in the U.S. Much of this growth is due to material and production advancements. Today, environmentally-friendly plastics like compatibilized polyethylene and new end-of-life recycling initiatives have allowed flexible packaging's popularity to multiply.
There are other reasons why flexible packaging is set to become more popular in 2021. Many are structurally designed to be easy for the customer to use, like being resealable. A pouch' s adaptable shape often makes it easy to carry and store. It also uses less material than rigid packaging, and its lighter weight helps reduce transportation and ecommerce costs. This source reduction lessens the overall impact on the environment.
2. Changes in ecommerce
It may come as no surprise that ecommerce will grow faster than ever in 2021. Many physical stores are failing (in November 2018, Sears announced its intention to close 40 more stores in February 2019), showing the extent to which ecommerce is dominating the marketplace.
As ecommerce becomes more popular, brands will have to try harder to stand out, and this is going to affect their packaging designs. In 2021, packaging will become far more personalized. We'll begin to see more unusual packaging designs, whether they have an innovative gimmick added or are simply more eye-appealing.
Another factor in ecommerce packaging that will grow in importance this year is the amount of packaging that brands use. The total packaging material involved in a product will need to be carefully considered. Too much packaging will give the brand a reputation for being environmentally unfriendly, while too little packaging will make the brand seem generic or even cheap—and potentially allow too many products to get damaged during shipping.
3. Environmental awareness
Sustainable packaging has steadily become more important to consumers over the years—people are becoming overly conscious about their effect on our planet. Many brands have taken this into account and have changed their packaging accordingly, to great success. Examples of this include Seed Phytonutrients' shower-friendly paper bottles.
Many brands are replacing non-recyclable plastics in their packaging with biodegradable alternatives like paper and hemp. Other materials that are becoming increasingly popular include more unusual ones, like fungi and algae.
Reducing or replacing materials in packaging can have a range of positive effects. For instance, using less materials will lower a product's weight, which means it will require less energy to be transported and by extension will have a smaller carbon footprint. Using less materials also often results in lower production costs. Finally, using more commonly non-toxic biodegradable materials is likely safer for people and the environment. This is positive for both ecosystem and brand reputation.
By shifting to green materials Classic Packing can meet or anticipate our customer's demands for eco-friendly suppliers. we're on a mission to help our client choose the solutions that perfectly answer any application, so they can be confident they're doing your part to protect our environment.
Here are our best-selling eco-friendly cosmetic bags: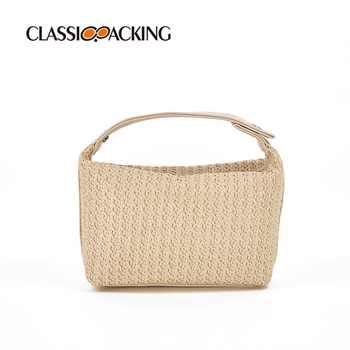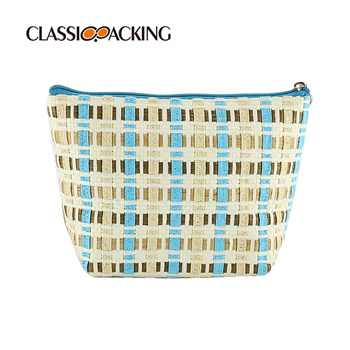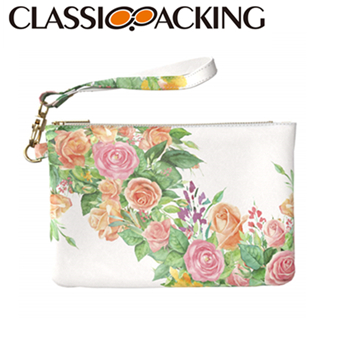 PP Wowen Recycled Cosmetic Bag Sustainable Cosmetic Bag with Zipper Recycled Cosmetic Pouch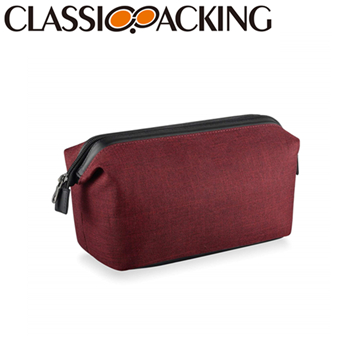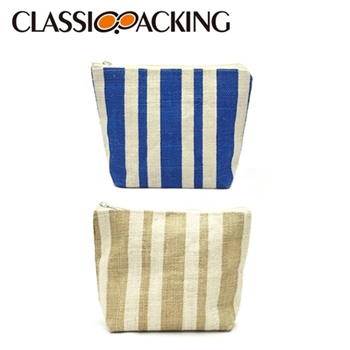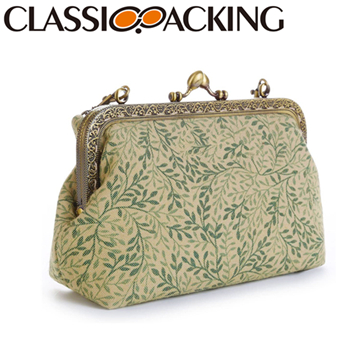 Polyester Recycled makeup bag(RPET) Organic Cotton Eco Friendly Makeup Bag Eco Cosmetic Organizer
4. Less is more
Stripping a package design down to its bare essentials has been a popular choice for a long time, particularly when minimalism was at the height of its popularity in the second half of the 20th century. Even now, the style is maintaining its relevance, and will continue to do so throughout 2021. This is partly due to minimalist styles being definitively linked with the reduction of materials. Not only does this cut production costs, but it also makes the brand image popular with environmentally aware consumers.
However, minimalism's greatest strength in the modern age is its clarity. Consumers are more skeptical of what brands are trying to sell them than they once were; being bombarded with information will make them feel like brands are trying to distract them from a hidden catch.
On the other hand, if a product uses only a small amount of text to explain exactly what it contains, the resulting simplicity will imply transparency. This will reward the brand with increased consumer trust and, eventually, loyalty.
Of course, this does mean that more pressure will be placed on the remaining design elements to stand out from the competition. Therefore, effective use of color, empty space and original fonts will be paramount.
5. The power of nostalgia
Another style that many brands have used (and will continue to use) is that of vintage packaging.
To keep packaging innovative and modern, brands must be constantly aware of the changing styles in the industry and always looking out for up-and-coming trends. Failure to keep up with the competition will lead to packaging that comes across as dated and dreary.
Another option is to go to the other extreme: create packaging with a deliberately retro feel. This move has proven popular in recent years, particularly with food and drink products. Consumer approval of the style is rooted in nostalgia. It reminds consumers of their past, giving them a rose-tinted emotional response. Vintage packaging also has an air of authenticity—increased familiarity means the consumer will instinctively trust the product more than modern, unfamiliar designs.
It's true that genuine innovation comes from creating something unique and novel. However, the risks associated with going down this route are often unnecessary. For many brands, vintage packaging will be a viable and potentially lucrative option.