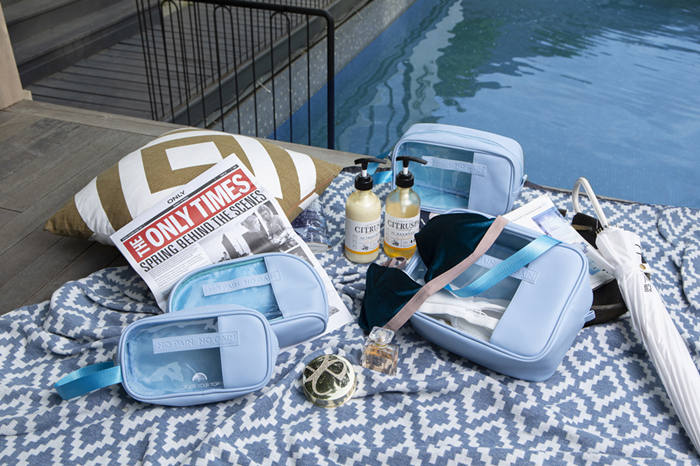 It' s important to keep your makeup bag clean

If the past year has taught us anything it' s how many germs, bacteria and bugs lurk on every surface and on everything we touch! Never before have we been more aware of hygiene and cleanliness from washing hands to making sure anything we put near our mouths and faces are clean and sanitary, like our makeup, and more specifically, our custom makeup bag.
Can you remember the last time you cleaned your customized cosmetic bag? An investigation report showed that a staggering nine out of ten wholesale makeup bags are home to superbugs like E.coli (responsible for urinary tract infections and food contamination) and staphylococci (a very nasty bacteria).
Our unique custom makeup bags are designed to be robust enough to withstand years of daily use and still look sparkly new, so let us take you through some simple steps of how to clean a custom cosmetic bag, sustainable makeup bag or vanity case and keep them looking great and bacteria-free.
How to clean a makeup bag
1. Empty your custom makeup bag
We can't stress this enough, check the expiry date on your products and discard any that have gone beyond the expiration date. We can created a handy makeup expiration chart to show how long you can keep cosmetics for and how to check the packaging for expiry dates, plus the length of time they can live in your wholesale makeup bag before becoming contaminated.
2. Turn your personalized makeup baginside out
When it comes to best hygiene practices, keeping the inside of the bag squeaky clean is more important than the outside, and the best best way to get to all those nooks and crannies is to turn it inside out. A word of warning, it's easy to crease the outer fabric when you do this, but don't worry! You will find a genius crease-busting hack later on internet.
3. Clean the lining
Classic Packing wholesale makeup bags all have lined seams to ensure that any spillages stay on the inside of the makeup bag instead of all over the contents of your handbag - therefore it's important to dislodge any debris and old makeup that may have gathered there over time.
The best way to do this is to simply take a new dry toothbrush to reach right into all those corners. Then take a cotton wool pad soaked in eye makeup remover to wipe away any makeup smudges and stains that may have accumulated.
With your makeup bag lining now clean and smudge-free, let's eliminate those nasty germs. All you will need is an antibacterial household spray - anything will do, as long as it doesn't contain bleach, which will damage your customized cosmetic bags. Simply spray it on and use a clean cloth to work it into the corners. Then all you have to do is leave it to dry, preferably overnight.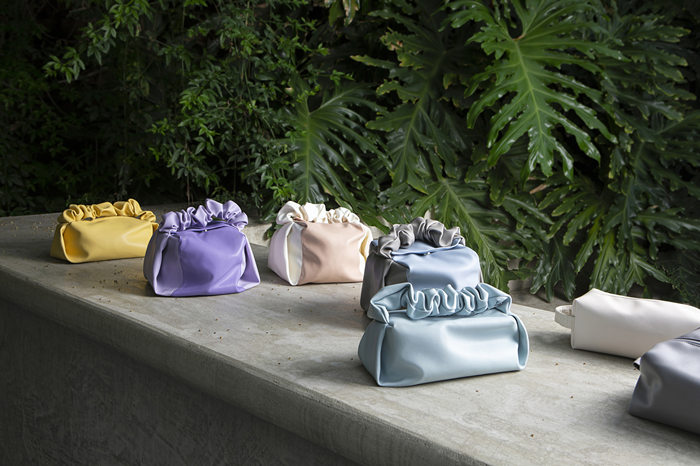 4. Once it's dry...
Carefully turn it the right way again and give the outside a good spritz with your antibacterial spray, wiping off the excess with a clean dry cloth. All Classic Packing wholesale makeup bags are made from quality waterproof and wipe-clean materials, specially designed to be easily cleaned.
Now for the crease-busting hack. All you need is an ordinary hairdryer. Switch it to the hottest setting and gently warm the outer fabric, taking care to keep the dryer moving so it doesn't get too hot in one spot. When the fabric on the beauty bag is warm it softens slightly and you can easily rub away the creases - We use this technique in our photoshoots to keep our wholesale cosmetic bags and toiletry bags in good shape!
5. Keep it regular
We recommend giving any custom makeup bag or wash bag in regular use a deep clean once a month, with a weekly top-up spritz of antibacterial spray on a weekly basis, always ensuring the interior of the beauty cosmetic bag wholesale is thoroughly dry before zipping it back up again.