Don't forget your brushes. Ensure makeup brushes are makeup-free and sanitized. 72% of women have admitted they never wash their makeup brushes. Whether this rings true for you, or you wash your makeup brushes once a week, now is the perfect time to give them a deep cleanse.
1. To clean your makeup brushes
If it's good enough for a baby then it's good enough for your best makeup brushes! Baby shampoo is great because it's not too harsh on the brush bristles, although any detergent designed for your hair or body will do. Don't be tempted to use a household detergent - remember you're using these tools on your face so it needs to be gentle enough for your skin.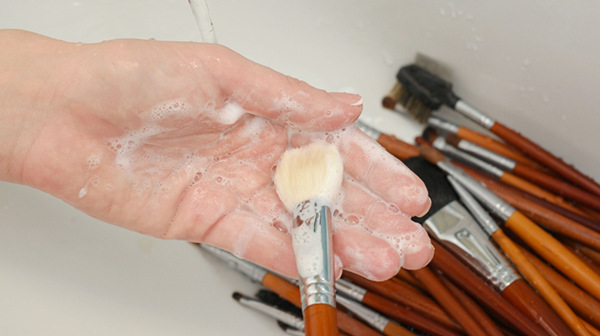 Fill a sink with soapy water and leave your brushes to soak for a few minutes. Massage each brush to make sure you get rid of any product build-up. Drain the sink and continue to rinse each brush under the tap, until the water runs clear.
2. Drying your makeup brushes
The next step is drying the brushes. This is a key to maintaining the quality of your brushes. Makeup artists recommend drying brushes upside down so that the water doesn't drip into the handle and damage it, although I find laying them onto a clean dry towel on top of a radiator is equally effective.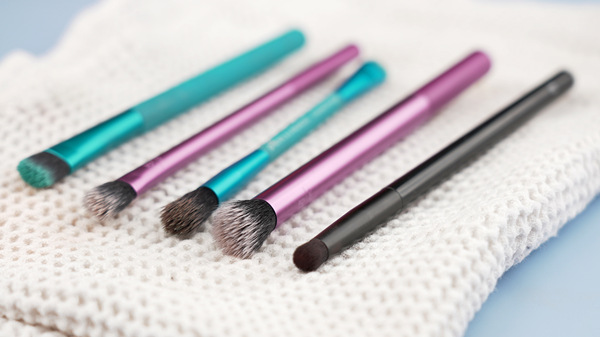 The process of cleaning your make-up brushes will make a huge difference when it comes to the cleanliness of your make-up bag. There's no point in having a clean make-up bag if you're going to fill it with unclean products! Store makeup brushes separately from your cosmetics, to keep them as clean as possible. You could invest in a beauty makep bags with compartments which allow you organise or keep them in separate clear bags.
3. Go green and clean
You might even decide to treat yourself to a new lipstick (or two), to go in your clean and clear makeup bag. If you're wanting to be a bit more eco-conscious with your makeup think about replacing some items with a clean beauty alternative. There are lots of clean beauty brands widely available now that are good for your skin and the planet.
By the way, check out our new arrival wholesale professional makeup brush bags!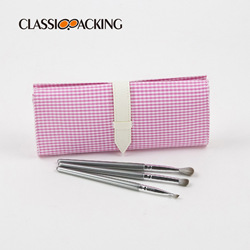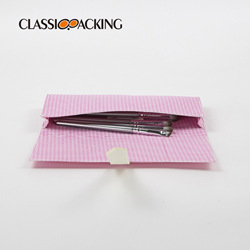 Small Makeup Brush Bag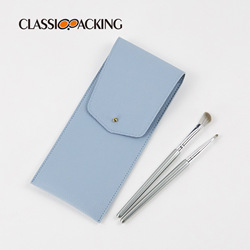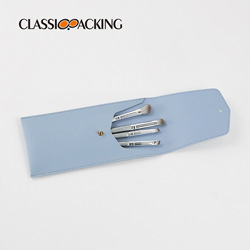 Makeup Brush Pouch Bag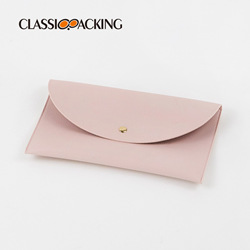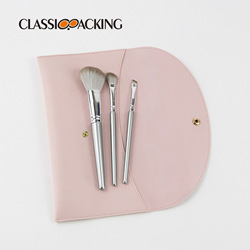 Makeup Brush Travel Bag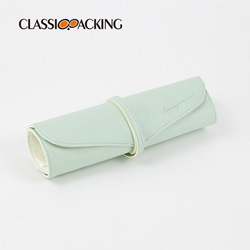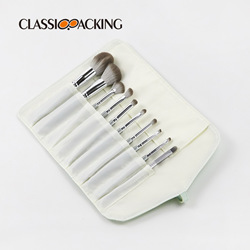 Makeup Brush Roll Up Case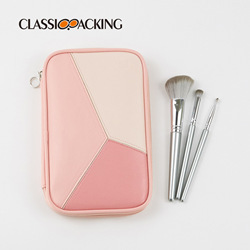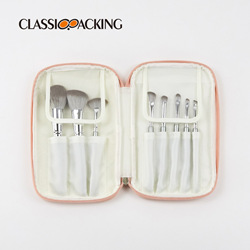 Professional Makeup Brush Bag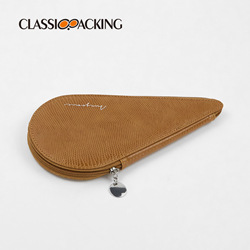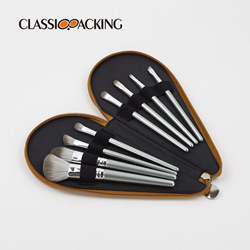 Best Makeup Brush Case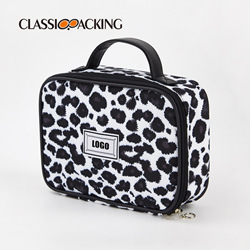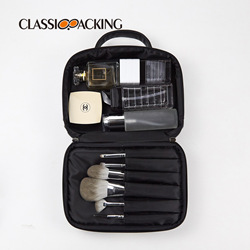 Makeup Bag With Brush Holder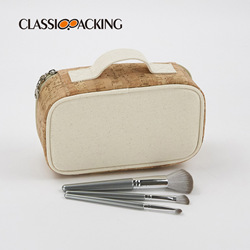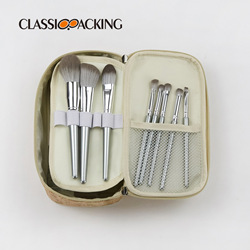 Makeup Bag With Brush Holder