Keeping all of your beauty products in order is no easy task, which is why proper storage is vital. A good customized makeup bag will do all the work for you by having compartments for all your favorite things, protecting from spills, and keeping your face oils upright.
From TSA-friendly clear pouches to lock and key hardtops, trust us when we say there's a customized cosmetic bag for everyone. Snag one of these organization helpers and make sure none of your products are left behind.
Here are our picks of the best wholesale customized makeup bags.
▂﹍▂﹍▂﹍▂﹍▂﹍▂﹍▂﹍▂﹍▂﹍▂﹍▂﹍▂﹍▂ ▂﹍▂﹍▂﹍▂﹍▂﹍▂﹍▂﹍▂ ▂﹍▂﹍▂﹍▂﹍▂﹍▂﹍▂﹍▂ ▂﹍▂﹍▂﹍▂﹍▂﹍▂﹍▂﹍▂ ▂﹍▂﹍▂﹍▂﹍▂﹍▂﹍▂﹍▂ ▂﹍▂﹍▂﹍▂﹍▂﹍▂
1. Portable Customized Makeup Bag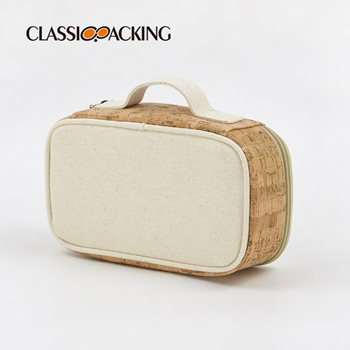 When you think it can't fit another thing, it does. Above is a compartment. There's a mesh pocket with three elastic loops to hold things like your lip balm, roller fragrance, or razor. Below is a large space. (one shaped like a pencil case, for your brush, and the other like a small ziploc) where you can store things that might easily get lost or items you may not want getting mixed up in the larger bag. The customized makeup case itself is insulating and shock-absorbent—because we all know our luggage isn't always handled with care.
2. Solid Color Customized Makeup Bag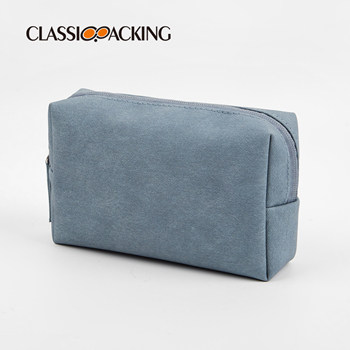 This simple, versatile customized cosmetic bag from Classic Packing is the ultimate happy medium. It's soft and packs well, waterproof, and contains one main compartment with side pockets to hold everything you need. While perfect for makeup, you really could use it as a pencil case, first aid kit, or sewing kit as well.
3. Quilted Wholesale Customized Cosmetic Bag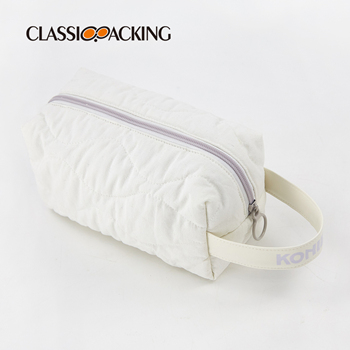 This quilted option is so roomy and versatile you'll wonder how you lived without it. It opens up to one large compartments, so keeping products categorized is easy. The quilted outer shell and mesh inner lining ensure everything stays relatively safe. These wholesale customized bags are big enough for long-haul trips, fitting in everything from full-sized shampoo to fragrance.
4. Large Speckle Wholesale Toiletry Bag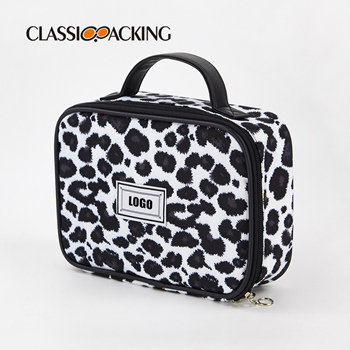 This speckle customized toiletry bag is fantastic because you can pack up the entire thing or utilize the inner compartments independently. It's made from a soft material, so it packs well and has an elasticized brush roll to store everything neatly. You can easily separate liquids, creams, and powders too to prevent spills.
5. Clear Customized Makeup Bag Wholesale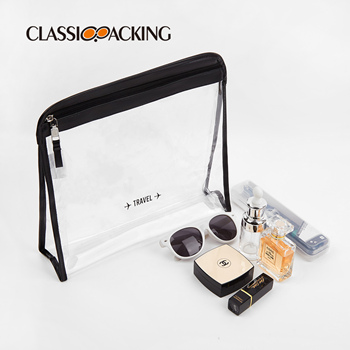 For those with a penchant for luxury brands or showing off their beauty wares, this clear customized makeup bag is perfect. Made from a sturdy, wipeable clear window, the top zipper is as practical as it is aesthetic. You can also see exactly what you've packed, so there's no digging around aimlessly searching for a hair tie or lip balm.
6. Wholesale Customized Cosmetic Bag With Mirror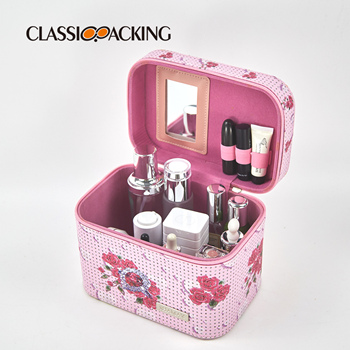 While not the most practical for travel, the full-blown flowers customized cosmetic case wholesale is nostalgic and stylish and a lovely contemporary upgrade to the cute carry cases of our youth. The customized makeup bag, in particular, has sliding top trays, a mirror, and an inner compartment to store skincare and makeup products securely. Plus, it looks chic as hell on the bathroom countertop.
7. PU Wholesale Customized Makeup Bag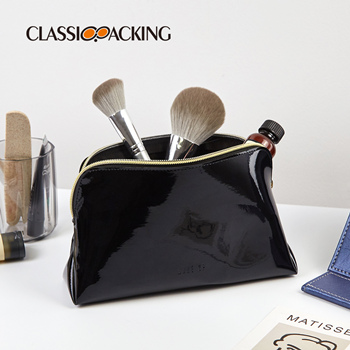 Whether you're heading somewhere tropical or out on the water, a waterproof option is always nice to have. This little black PU customized pouch is small enough to fit in your handbag or backpack but large enough to store the essentials like sunscreen, lipstick, and hair ties. It's got a water-resistant zip, too.