MIDO FAIR

In the short three-day exhibition period, our booth has received hundreds of domestic and foreign industry colleagues to visit and consult. Countless wonderful moments are worth remembering.
Take this opportunity to review, we sincerely to all the friends present to say: Thank you, all the way!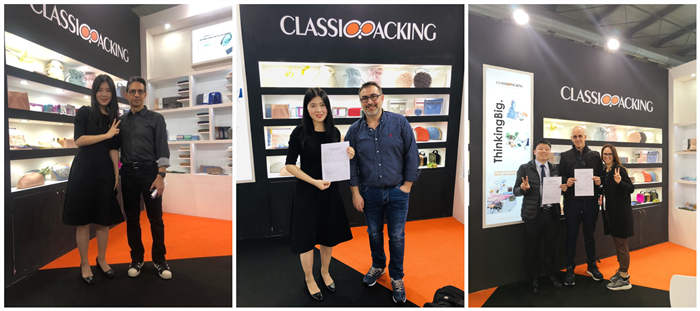 In three days, we have gained a lot. From the beginning of the exhibition to the end of the exhibition, we have devoted our earnest and enthusiasm to make the exhibition the best.
Many customers are willing to stay in front of our booth to understand our products. Many of them are old customers who often cooperate with us, and many of them know our products for the first time. However, after on-site understanding, they recognize our products and express their warm cooperation and purchase intention.

Time changes, although the exhibition has ended, but the dream in my heart is like a prairie fire, never flinch, enthusiasm does not decline, this is just the beginning.

Everyone's attention and expectation will firm our pace towards the future. I sincerely thank you for your support and attention. We will not forget our original intention and forge ahead!
If you want to know more about,please click here: China No.1 Cosmetic Bag Supplier