Sustainability is dominating discussions in the packaging industry to the point that packaging success and sustainability are now inseparable.
The consumers' increased awareness continues to drive the sustainable packaging mission of brand owners. Around 74% of consumers say they are willing to pay an additional amount for products in sustainable packaging. Recyclable packaging seems to matter most to consumers because recycling is something they can do to contribute.
Classic Packing has also made corresponding efforts for the sustainable development of the earth. We have launched a series of eco-friendly cosmetic bags, like eco cork makeup bags, eco linen makeup bags, eco cotton makeup bags and eco RPET makeup bags etc.
∞ ∞ ∞ ∞ ∞ ∞∞ ∞ ∞ ∞ ∞ ∞∞ ∞ ∞ ∞ ∞ ∞∞ ∞ ∞ ∞ ∞ ∞∞ ∞ ∞ ∞ ∞ ∞∞ ∞ ∞ ∞ ∞ ∞∞ ∞ ∞ ∞ ∞ ∞∞ ∞ ∞ ∞ ∞ ∞∞ ∞ ∞ ∞ ∞ ∞∞ ∞ ∞ ∞ ∞ ∞∞ ∞ ∞ ∞ ∞ ∞∞ ∞ ∞ ∞ ∞ ∞
1. Splicing Wholesale Sustainable Makeup Bag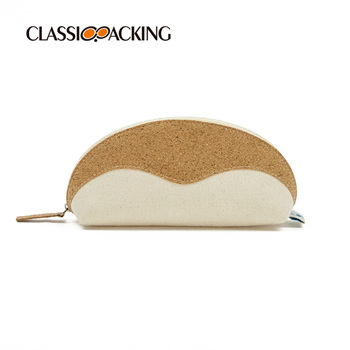 This unique sustainable makeup bags from classic packing is the perfect size for storing all of your daily essentials, such as, say, the five or six products you tend to use on an everyday basis. It makes your products easier to find in a pinch — plus, when you do need to do your makeup on-the-go, you'll have everything handy and ready for you in one place.
2. Houndstooth Wholesale Eco Makeup Bag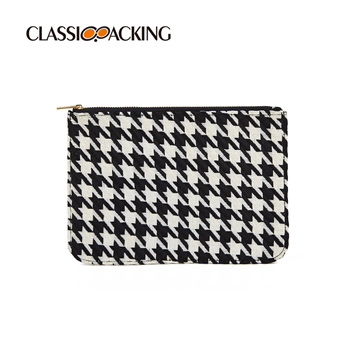 This eco wholesale makeup bag might look like a luxe pencil case, but rest assured, it's just the right size to hold all of your makeup staples. Available in three neutrals colors — black, navy, and gray — it's a great no-frills option for anyone who prefers a classic makeup bag with no bells and whistles.
3. Alphabet Trendy Recycleed Cosmetic Bag Wholesale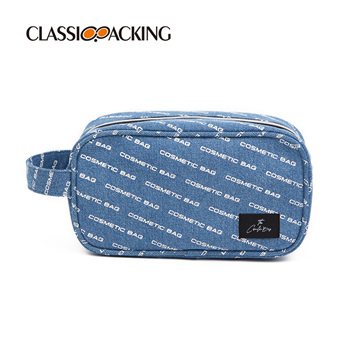 Constructed from durable imitation jeans with a versatile interior pocket, with fashion letter full page printing, the compact wholesale cosmetic bags is deceptively spacious, so don't be shy about adding your beauty essentials.
4. Portable Green Wholesale Recycled Toiletry Bag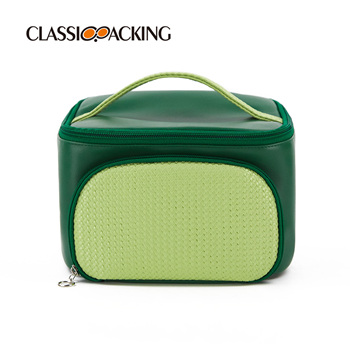 It's hard to know where to start with this versatile beauty wholesale makeup bag. Should we effuse about its affordability? Its generous size, large enough to fit lipsticks, concealers, your brush collection, a palette or two, and still have room for your keys and phone? Or maybe the ultra-convenient handle or the fact that it comes in over 30 eye-catching colors and patterns? We'll let you know when we decide, but in the meantime, we'll be storing this functional recycled makeup bags at our work desk, because with a stunning, saturated floral print like this one, there's no need to hide it in the back of a drawer.
5. Printed Wholesale Eco Makeup Bag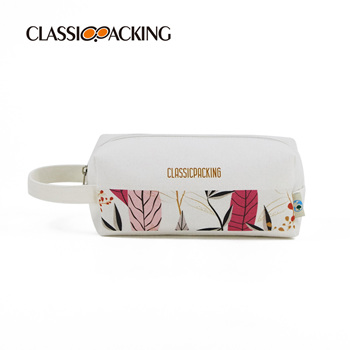 If you're looking for a eco makeup bag that's exceptionally low-hassle, look no further than the Classic Packing all your small things pouch. It's an easy catch-all for your favorite brushes, palettes, and cosmetics because the fabric is water-repellent, the shape is structured yet flexible, and the quality is the usual long-lasting craftsmanship that people have come to expect from Classic Packing.
6. Unique Wholesale Sustainable Cosmetic Bag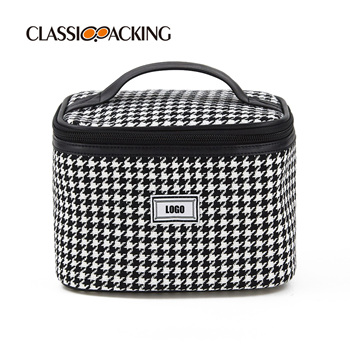 For a classic kit, look no further than this understated offering from the wholesale makeup bag experts at Classic Packing. With a no-frills black exterior — you have the choice of either black or gold zippers — we love this sustainable makeup bag for beauty industry professionals or heavy travelers. It's a cinch to hang up in even the most cramped spaces, putting the contents of the spacious compartments on display, and even if a product does spring a leak in transit, the easily wipeable interior will protect the rest of your stuff.