Search by Category: Eco-friendly Makeup Bags / Color: Gold, There are 1 results.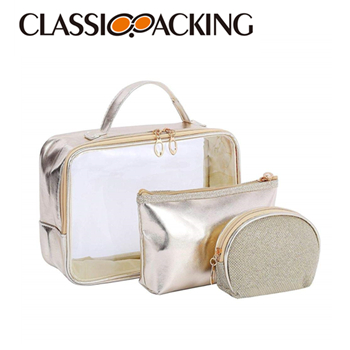 Clear TPU Eco Cosmetic Toiletry Bag Set Wholesale
Although useful, the organizers are designed with style in mind. The clear PVC zippered organizers are a breeze to clean and can be used as a unit or separate organizers that can even fit in purse. With a lightweight composition and sturdy frame.