Search by Category: Holographic Makeup Bag Wholesale / Color: Yellow, There are 1 results.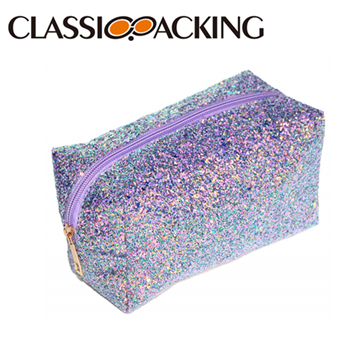 Glitter Custom Makeup Bags Wholesale
This small makeup case will be a mini style that packs the major makeup bag. This bag is small, but it has enough space to storage items. It can be packed some cosmetics in bag, such as lipstick, etc. It's easy to carry both travel and outing.