Search by Category: Custom Makeup Bag / Main Material: metallic PU, There are 3 results.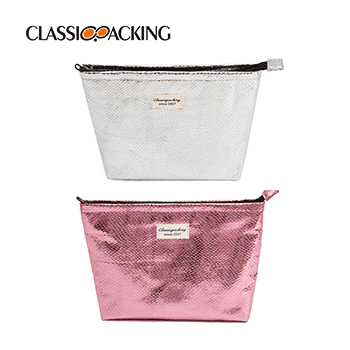 Pink/Silver Metallic Cosmetic Bags
Introducing our Pink/Silver Metallic Cosmetic Bags, the perfect addition to your product lineup. These metallic makeup bags are designed to cater to the needs of modern and stylish individuals, making them an attractive choice for your business. Crafted from durable polyester material with a PU film, these bags are built to withstand the demands of everyday use. The combination of the high-quality materials ensures that your customers' belongings are well-protected and secure, providing them with peace of mind. As we offer these metallic make up bags at a competitive factory price of $1.4 per piece, it allows you to maximize your profit margins. Experience the convenience, style, and profitability of our Pink/Silver Metallic Cosmetic Bags. Contact us today to place your order and take advantage of our 100% customization options, tailored to elevate your business.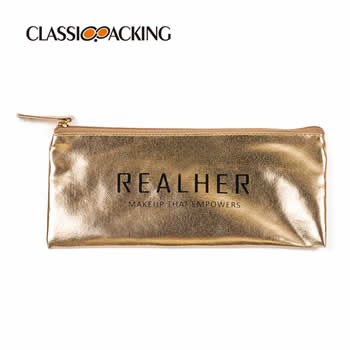 Holographic Bulk Wholesale Bags
Suitable for change, cards, keys, cosmetics, toiletries and other sundries.These gold makeup organizer bags are made of soft PU leather, nice lining, reliable double zippers, zip-top closure and are portable and lightweight.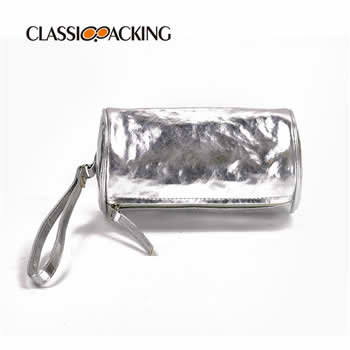 Logo: Accept Customized Logo
Pattern & Colour: Customized
Price From: $1.5/PC
Direct From Factory.
Top Quality Guaranteed.
Made of high-quality metal PU material with silver print. scratch-resistant, durable and water-resistant. The sturdy zipper can keep beauty products in place. It's enough to hold day-to-day makeup and keeps most of stuff nice and organized so don't have to go looking for everything all the time.