Search by Category: Blank Cosmetic Bags Wholesale / Main Material: TPU, There are 1 results.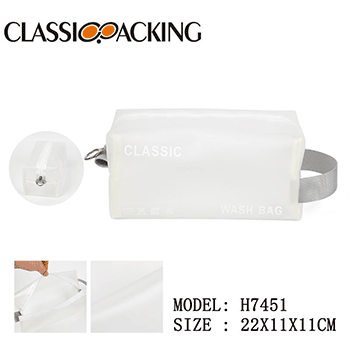 TPU Translucent Frosted Cosmetic Bag
H7451 translucent frosted makeup bag combines style, functionality, and customization options. With its sleek and modern design, this bag is sure to catch the attention of your customers. The translucent and frosted finish adds a touch of elegance, making it a standout accessory in any cosmetic collection. Measuring at 22*11*11CM, this translucent makeup bag offers ample space to accommodate a wide range of cosmetic products. Available at a competitive factory price of $1.8 per piece. This exceptional value for money ensures that you can offer your customers a premium product without breaking the bank. Don't miss out on this opportunity to elevate your product offerings with our TPU Translucent Frosted Cosmetic Bag. Contact us today!