Search by Category: Wholesale Shopping Bags / Color: Brown, There are 1 results.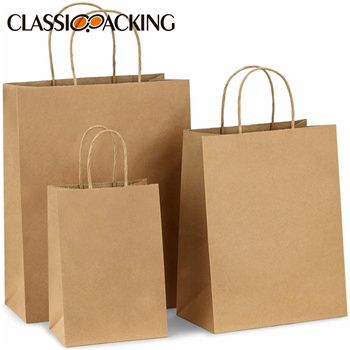 Kraft Paper Shopping Bags Wholesale
The Kraft paper shopping bags wholesale are perfect size and work beautifully for your business, in wedding party as favor bags, tucking in a bunch of little goodies, a dozen or two of cookies, Christmas breads, candles and etc. Also, you could print your own labels/logo stamp on each bag, made the shopping bags on behalf of your store.Inquiry Now!