Search by Category: Bulk Makeup Bags / Color: Gold, There are 2 results.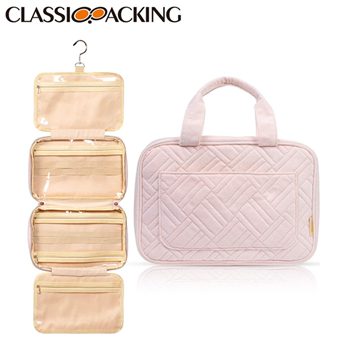 Toiletry Bag & Custom Makeup Bags Bulk
4 separate compartments with zip and back open pocket for great organization. Suitable for user's 3-5 travel demands. Water-resistant Polyester peach skin with supple touch; Well-padded design to keep full bag's shape and provide great protection. Stow-away 360 degree swivel non-slip metal hook for versatile hanging options; Carry handle doubles as its hanging strap; Two-way zipper closure for quick access.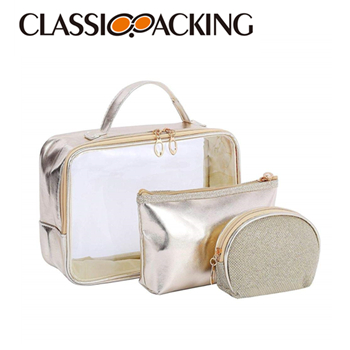 Clear TPU Eco Cosmetic Toiletry Bag Set Wholesale
Although useful, the organizers are designed with style in mind. The clear PVC zippered organizers are a breeze to clean and can be used as a unit or separate organizers that can even fit in purse. With a lightweight composition and sturdy frame.