Search by Category: Bulk Makeup Bags / Main Material: Holographic PVC, There are 2 results.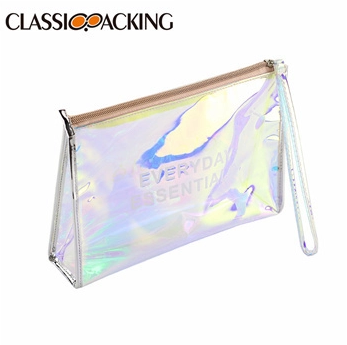 Premium Holographic Makeup Bag Wholesale
One of the best holographic bags wholesale items. Reduce mess with these small to large-sized holographic makeup bag, perfect for cosmetics, toiletries, baby items, shaving kit, electronic devices, perfume, sunglasses, lipstick, facial cleanser, passport and so on.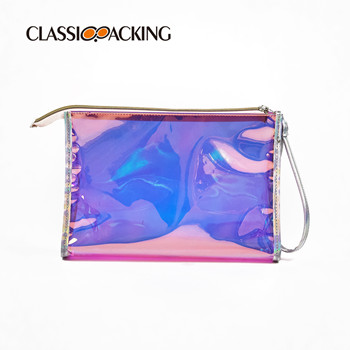 Eye Catching Colorful Bulk Iridescent Cosmetic Bag Wholesale
Made of waterproof PVC, this cosmetic bag helps avoid liquid cosmetic or toiletry leak out, keeping things organized and clean.With semi-transparent see through feature, you can quickly see and pick out what you need, no need wasting time to dig in your other cosmetic bag. Iridescent shape makes the toiletry bag stands out from the rest makeup travel bags.