Search by Category: Eco TPU Makeup Bags / Color: Purple, There are 1 results.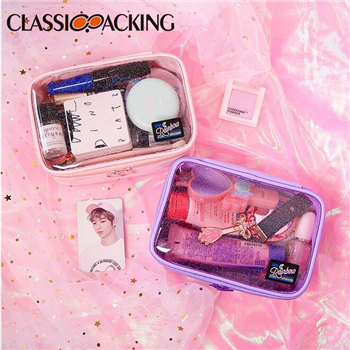 Sparkling Transparent Moon Rainbow Eco TPU Makeup Bag
These Sparkling Transparent Makeup Bags are very portable and convenient, with unique patterns, fully demonstrating personal taste, which can quickly catch the eyes of consumers and open up the market. We have many years of experience in the design and production of cosmetic bags with guaranteed quality.