Search by Category: Plain Tote Bags Wholesale / Main Material: Jute, There are 3 results.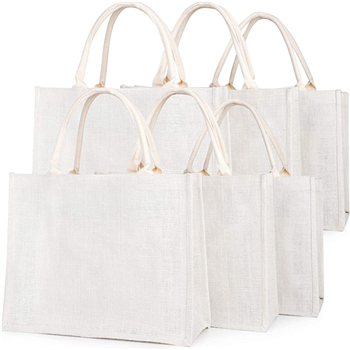 White Jute Tote Wholesale For Wedding, Shopping, Party, Beach Trip
These jute tote wholesale are Made of 100% unbleached burlap (Jute) Fabric, our tote bags are durable and reusable. With Reinforced Stitching, soft handle straps are tightly sewed to jute tote bags, heavy duty and comfortable. Natural reusable bags can protect our environment from plastic bags. (Note: machine wash is not suggested).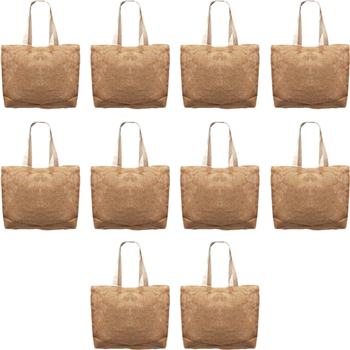 Natural Jute Tote Bags Wholesale
These jute tote bags wholesale are foldable and collapsible. This makes it easy to store many of them in car, home, or office for use at any time without taking up a lot of space.