Search by Category: Wholesale Tote Bags / Main Material: Clear PVC, There are 2 results.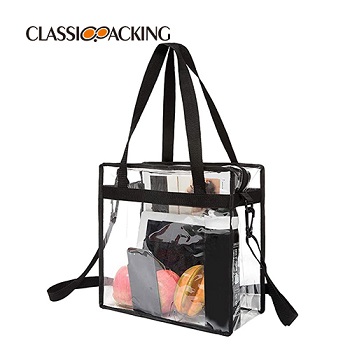 Clear PVC Tote Bags Wholesale With Zipper Closure
These clear pvc tote bags wholesale is made of from 0.4mm thick vinyl. It is thick enough to feel strong and durable, but not so thick that it feels stiff and rigid. The nylon handles are reinforced and each one is double stitched so it can comfortably carry a heavy load.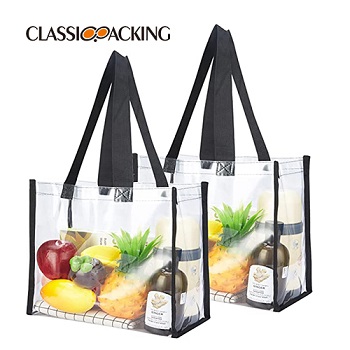 Stadium Approved PVC Tote Bags Wholesale
This pvc tote bag wholesale is made of extremely sturdy PVC material,the nylon handles are reinforced and each one is double stitched so it can comfortably carry a heavy load