Search by Category: Eco RPET Polyester Makeup Bags / Color: Clear, There are 3 results.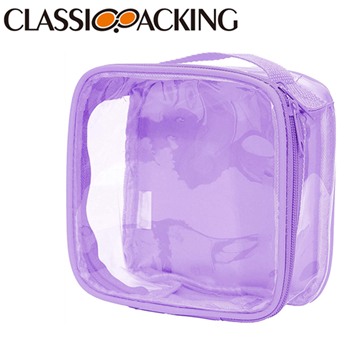 Waterproof Clear Sustainable Cosmetic Bags Wholesale
Made of durable transparent PVC, can be used for multifunctional bags. The pouches have 5 different colors for users to make distinctions easily, so they can keep track of all they have packed. Carrying various of small items doesn't have to be a chore. Transparent design allows people to see what is stored and where it is, easily find what they are looking for without wasting time.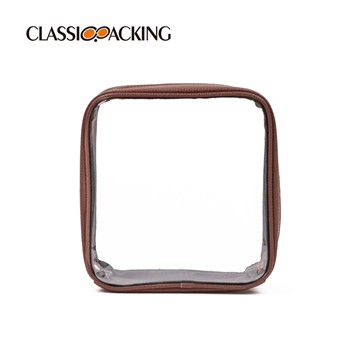 Eco RPET Clear Makeup Bag Wholesale
Transparent brown makeup bag made from wear resistant clear PVC lid and brown grainy leather. This leather makeup bag made of transparent PVC lid, one durable zipper, soft touch, durable inner. With all users favorite beauty products at their fingertips.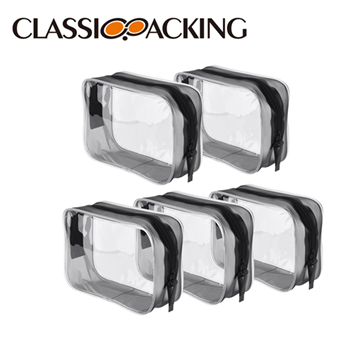 Clear Eco RPET Cosmetic Bags Wholesale Sets
1 x Large clear makeup bag, 9" x 6.3" x 2.95"; 1 x Small clear toiletry bag, 6.69" x 4.72" x 2.36". An ideal transparent cosmetic bag in travel, toiletry bag to the gym, etc. Solid clear PVC material makes it easy to see contents and the reinforced stitching and smooth zippers ensure durability and long-term use. It is the perfect cosmetic organizer for people's handbag or tote.