Search by Category: Clear Cosmetic Bags Wholesale / Main Material: Glitter, There are 1 results.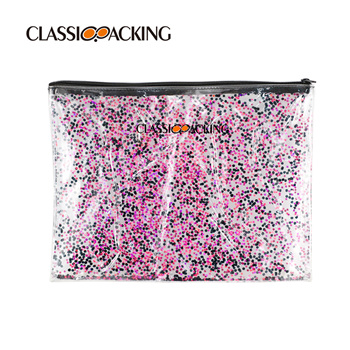 Glitter Promotional Cosmetic Bags Iridescent
Made of PVC material. Not other material, there will be no obvious traces in half or fold. This glitter cosmetic bag can move freely, add surprise to users and their friends. Translucent design makes it easy for users to see their items that they put in. Suitable for long-term use.