Search by Category: Eco Dupont Paper Makeup Bags / Color: Brown, There are 2 results.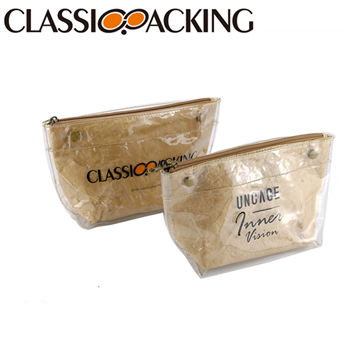 Sustainable Tyvek Cometic Travel Bags Wholesale
Made of premium materials, 1 clear button purse and 1 zippered inner pouch with sturdy seam. When users travel with their family, they can put it in their suitcase and they can sort out what they want. The Clear surface keeps the inner bag free from moisture and dirt, simply wipe clean and air dry as needed.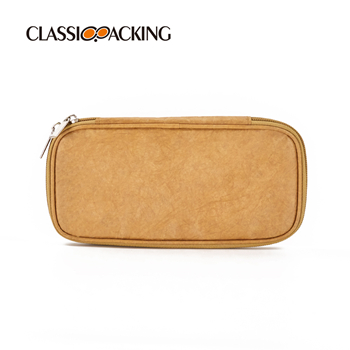 Durable Tyvek Recycled Cosmetic Bag Wholesale
These bags are fantastic, they're absolutely convenience and they make it easy to see exactly. Keeping all everyday make-up tools and cosmetics together couldn't be simpler with the beauty essentials bag. This premium leather-look brush case is fully lined, finished with a smart metal zip and filled with four luxury make-up brushes.